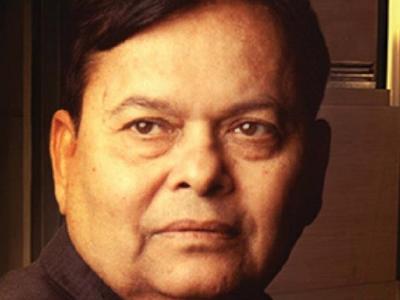 Image Credits: Times Now
The demise of,'The Man with A Vision' who always believed, "Never stop learning because life never stops teaching!" shook the nation since last night.
A great educationalist, a leader, a forest minister, a social worker and the list goes on. A lot can be said about Dr. Patangrao kadam. He has also been a staunch congress leader. He had also been a state forest relief and rehabilitation minister. A pure soul who relentlessly worked only for the benefit of the society. His contribution to the field of education has been impeccable. Having been born and brought up in a small village near Sangli , that had a dearth of educational facilities then, Mr. Patangrao Kadam was the first person from his village to have passed the SSC examination.He also completed his Ph.d on "Administrative problems of educational administration"
Patangraoji started Bharati vidyapeeth deemed university in 1964 to serve the society and with the sole motive of providing education to one and all. In the span of 40 years, Bharati Vidyapeeth grew to conduct with the vision of "SOCIAL TRANSFORMATION, THROUGH DYNAMIC EDUCATION". More than 156 educational units of various kinds, right from pre-primary schools to postgraduate institutions and a university are now spread under the wings of Bharti Vidyapeth.
Besides this, he has played a vital role in the Sugar Indusrty and brought about a total Revolution in that field.
The Sonhira sugar factory has been an important milestone in the Agro industrial transition and its progress over the time has been jaw dropping. Patangrao Kadam was the founding stone of the Sonhira factory. This factory has brought about many social and economic opportunities for the people of the area.Various innovations brought about by Sonhira under his supervision and guidance include molasses production, co generation of electricity from bagasse, production of spirit and other chemicals, agricultural information for farmers and sugarcane research and development project.
From the last 3 months his health was only deteriorating. He had been on a ventilator support due to kidney dysfunction since the last 3 days. He was 72 and passéd away on 9th March 2018. His sudden and unfortunate demise is an irreplaceable loss for everyone. The departure of a heavenly soul has created grief among thousands of hearts.