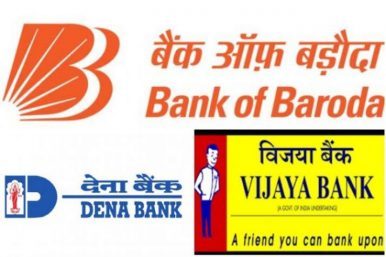 New Delhi, Sep 18 (PTI) Shares of Dena Bank surged up to 20 per cent, while Bank of Baroda tumbled nearly 14 per cent Tuesday following merger announcement.
The scrip of Dena Bank zoomed 19.75 per cent to Rs 19.10 — its highest trading permissible limit for the day — on BSE.
On the other hand, shares of Bank of Baroda dived 13.76 per cent to Rs 116.50 and Vijaya Bank lost 2.59 per cent to Rs 58.25.
The government Monday said state-owned Bank of Baroda, Vijaya Bank and Dena Bank will be merged to create the country's third largest lender as part of efforts to revive credit and economic growth.
The move follows top lender State Bank of India last year merging with itself five of its subsidiary banks and taking over Bharatiya Mahila Bank, catapulting it to be among top 50 global lenders.
Post this merger, the number of PSU banks will come down to 19.