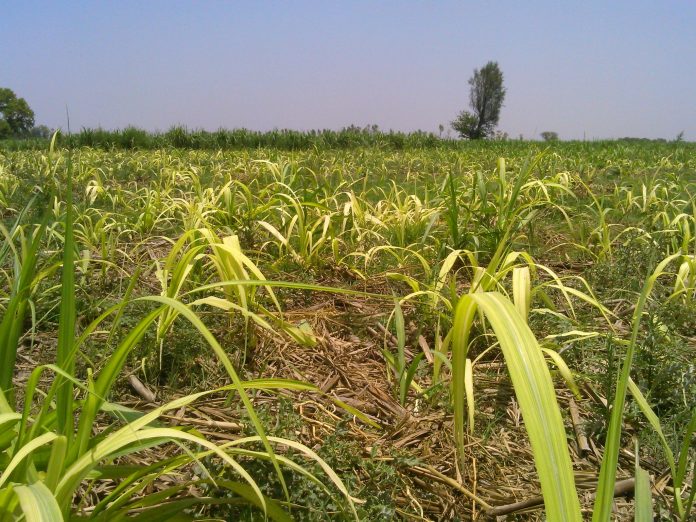 New Delhi: In June, the Union cabinet announced a Rs 7,000 crore package aimed at dealing with the 'current crisis in the sugar sector'. Earlier, in May, the Centre had announced a subsidy of Rs 5.5 per quintal of sugarcane to help sugar mills clear pending dues of sugarcane farmers. In all, the Centre claimed that it had provided aid amounting to Rs 8,500 crore to the sugar sector aimed at addressing the issue of mounting dues of sugarcane farmers which, at Rs 22,000 crore, had touched an all-time high.
However, the package has failed in achieving its objective of addressing the 'current crisis' as one-and-a-half months later, pending dues of sugarcane farmers stand at Rs 17,684 crores. Responding to a question in the Lok Sabha, the Ministry of Consumer Affairs, Food and Public Distribution revealed that 351 sugar mills in the country continue to owe farmers in excess of Rs 17,000 crore.
Uttar Pradesh continues to have the highest pending dues at Rs 11,618 crore, followed by Maharashtra, where pending dues amount to Rs 1,158 crore.
The Wire had pointed out at the time the package was announced, that it is unlikely to provide any substantial and immediate relief to farmers as a bulk of the aid was aimed at long-term infrastructure development in sugar mills. Of the Rs 7,000 crore package announced in June, only Rs 1,175 crore (17% of the total) was allocated to pay the pending dues of sugarcane farmers, while Rs 5,732 crore was aimed at providing financial assistance to sugar mills in order to augment capacity by investing in infrastructure.