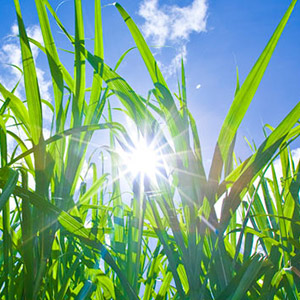 As the Kharif season sowing starts to pick up across the country, the Ministry of Agriculture and Farmers' Welfare estimates this season's food grain production to be the highest so far for any Kharif season (July-October). As per the First Advance Estimate for 2018-19, the major Kharif crop production is expected to reach 141.59 million tonnes. The ministry released the estimates on Wednesday, September 26.
These estimates come as a surprise for many, as the India Meteorological Department (IMD) has reported that India received 9% below-average monsoon rainfall this year as of September 26. Rainfall in all the regions has been below average, with east and northeast India receiving the least rain—24% less than average. Anything below 10% of average rainfall is considered a drought year. Many experts even predicted an overall decline in the crop output due to the erratic rain pattern this year. Therefore, this estimated increase is good news for consumers.

Monsoon, the force behind Indian agriculture
In 2010, when former President Pranab Mukherjee was still Finance Minister, he famously stated: "monsoon is the real finance minister of India, not me!" Why is monsoon such a big deal for Indians? It is because more than half of India's workforce depends on rain-fed agriculture for their family's bread and butter. A weak monsoon can leave a farmer high and dry for a year whereas a flash flood can wipe out his yearlong hard work within a day. For a country where 19 crore people are under-nourished, there is no better news than bumper food production.
So if the farm output is increasing despite the erratic monsoon, does that mean we are less dependent on the whims of the monsoon? To a certain extent: yes. India's agricultural output does depend heavily on monsoon rainfall, but we have grown more resilient to minor variations in the monsoon. Efforts to increase climate-resilient farming practices in the wake of rising uncertainties due to climate change have been yielding results. Also, better irrigation infrastructure across the country, coupled with better water management practices, has been effective in addressing scarcity issues. Intensified agricultural practices—generating more output per acre through seed management, mechanisation, extensive fertiliser use, etc.—are replacing traditional farming methods that yielded lower production.
But the erratic rain still hurts
Agriculture contributes 17% of India's economy, and more than 70 crore people directly or indirectly work in this sector. For them, the increasing uncertainty of the monsoon rains is a livelihood risk. Over the last decade, the monsoon has been anything but normal. In the past six years, only one year saw normal rainfall! In four years, the rains were below average. For two consecutive years—2014 and 2015—India experienced extensive drought.
These statistics speak only of the average, while the variations are much more extensive. For instance, though India received 9% less-than-normal rainfall this year, Sikkim received 21% excess rain, while Manipur received 56% lesser rain than normal.
Containing emissions, managing climate change are important
Containing the effects of erratic monsoon can only be done by better understanding and forecasting this variability. Climate change has proven to be a significant disruption for the monsoon as it is heavily dependent upon the warming over land and sea surfaces. Many human processes such as aerosol pollution, land-use changes, and other natural processes also influence the monsoon system.
The impact of continued carbon emissions, on the other hand, has been both good and bad! Studies have also shown that increased carbon dioxide concentrations in the atmosphere may increase rice and wheat production in the short term but at the cost of nutrition levels. Persistent carbon dioxide emissions and the resulting climate change on farm output have already been proven to have negative impacts on agriculture in the longer run.
Climate-smart agriculture has taken off across the globe and has been receiving special attention from the Indian agri-scientists since over a decade now. The National Initiative on Climate Resilient Agriculture (NICRA) formed in 2011 and the recent news of Himachal Pradesh being the first Indian state to get 'climate-smart agriculture profile' bears testimony to the fact that India is taking the right steps towards resilient climate agriculture. As we brace for further impacts of climate change, the record farm output encourages sustained resilience efforts.