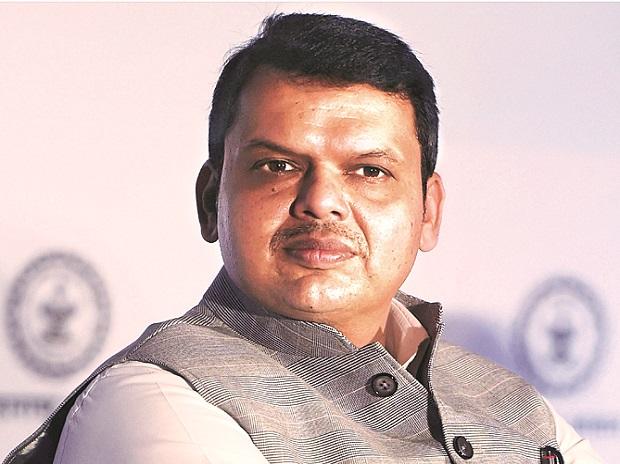 MUMBAI: Amid the ongoing Maratha quota agitation that sparked violence in parts of Maharashtra, Chief Minister Devendra Fadnavis has decided to convene a meeting of leaders of all parties in Mumbai today to discuss the issue.
The decision was taken at a meeting chaired by the chief minister at his cabinet colleague Vinod Tawde's residence late on Thursday night which was attended by BJP ministers Chandrakant Patil, Girish Mahajan, Subhash Deshmukh, the party's state unit chief Raosaheb Danve, among others.
The meeting started around 11 pm and continued for about three hours.
"Invitation for Saturday's meeting, to be held at Vidhan Bhavan, will be sent across on Friday. We will try and come up with a solution to the issue of Maratha reservation," Revenue minister Chandrakant Patil had said after Thursday's meeting.
Mr Danve said the BJP government in the state was committed to providing reservation to the Maratha community and hence has passed an ordinance to the effect.
"However, the court had put a stay on the government's decision. We will submit the report of the state Backward Classes Commission to the court and request it to decide on the issue soon," he said.
Slamming the Opposition, the state BJP chief claimed that the Congress and the NCP "dilly-dallied" over the issue for years, but the present government has taken steps to provide reservation to the Marathas.
According to a source in the government, "To ensure that its decision (to give 16 per cent reservation to the Marathas) stands scrutiny in the court, the government will provide all possible assistance to the Backward Classes Commission to expedite its survey work."
The government will provide additional manpower and technical support to the commission so that it can submit its report by the end of August, a month before the scheduled date, the source said.
The commission has been tasked with collecting data about the socio-economic condition of the Maratha community.
Six MLAs in the state have so far offered to resign over the Maratha reservation issue.
After Shiv Sena MLA Harshawardhan Jadhav and NCP legislator Bhausaheb Chikatgaonkar offered to quit on Wednesday, four others — Seema Hirey and Rahul Aher (both BJP), Bharat Bhalke (Congress) and Ramesh Kadam (NCP) offered to resign over the issue on Thursday.
The Marathas, a politically influential community that constitutes around 30 per cent of the state's population, have been demanding 16 per cent reservation. The community had been taking out silent marches across the state to highlight their demands, prominent among them being that of reservation.
The agitation turned violent on Wednesday as Maratha outfits called for a bandh (shutdown)in Mumbai and surrounding areas.