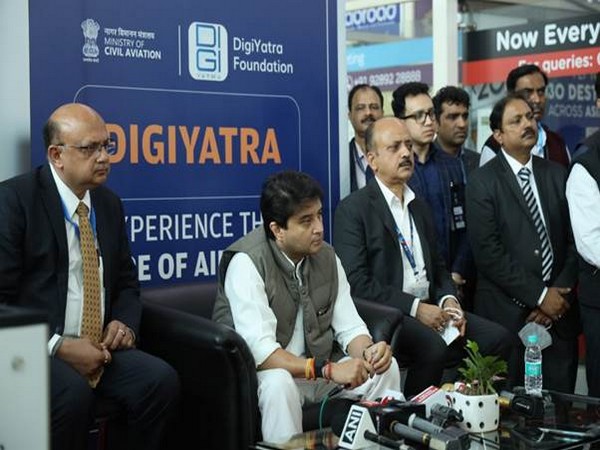 New Delhi [India], June 22 (ANI): Ministry of Civil Aviation on Thursday said that the number of passengers who have installed the 'Digi Yatra' application on their mobile phones has crossed one million this week.
The app was inaugurated by Civil Aviation Minister Jyotiraditya Scindia on Dec 1, 2022.
"Since December 1, 2022, 1.746 million people have used this facility," the ministry said.
The Digi Yatra was initially launched at three airports, New Delhi, Bengaluru, and Varanasi in December 2022 which was followed by Vijayawada, Kolkata, Hyderabad, and Pune in April 2023.
Digi Yatra is an initiative of the Ministry of Civil Aviation for a biometric boarding system using facial biometric verification technology.
The Civil Aviation Ministry said that the main objective of the app is to enhance the passenger experience by eliminating the need for manual verification of tickets and ID at multiple touchpoints and to achieve better throughput through existing infrastructure using a Digital Framework. (ANI)