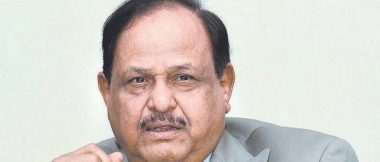 Increase in direct subsidy of sugarcane farmers to ₹300, Uttar Pradesh model soft loans to sugar mills and special package to use cogeneration capacity of sugar mills are some of the requests put forth on behalf of cane farmers and cash-strapped sugar mills to the Tamil Nadu government.
"Last year, the State government offered ₹200 as direct subsidy to sugarcane farmers, this year we have requested them to enhance it to ₹300-400," said Palani G Periasamy, President, South Indian Sugar Mills Association (SISMA).

Less output
"We are in a paradoxical situation," Periasamy said, adding that while the whole nation is facing the problem of sugar glut, Tamil Nadu will be producing less sugar on account of failed monsoon and drought conditions for the last 4 years.
"Our capacity utilisation have fallen drastically from 84.85 per cent in the year 2011-12 to mere 27 per cent in 2017-18 resulting in lower sugar output of 7.07 lakh MT for the year as against 23.79 lakh MT in 2011-12," Periasamy said.
While the capacity utilisation is projected to increase marginally to 32 per cent next year, the cost of production of sugar in Tamil Nadu will increase by ₹10 per kg, he added.
"The idle cogeneration capacity can be utilised if the State government amends the maximum cap of 15 per cent on coal usage," Periasamy said.
As per the current rules, State government allows 25 private sector mills and 18 cooperative/public sector mills to cogenerate power using baggage for captive consumption with a cap of 15 per cent of other elements like coal. Terming the Centres' recent policy on ethanol as a major initiative, Periasamy said the new policy allows usage of B Heavy molasses which will fetch ₹52.43 a litre as against the earlier price of ₹43.13 a litre. "It's a bold and gigantic step for our country where the surplus cane produced can be efficiently monetised through diversion for ethanol production," he said.
Periasamy said that at this time of crisis, the support offered by the Centre and State governments are commendable.
Thanking Prime Minister Narendra Modi for industry-friendly policies, Periasamy said Defence Minister Nirmala Sitharaman was instrumental in highlighting the plight of the farmers and sugar mills of South India to the Centre.
He also urged the Centre to advise RBI to relax its non-performing assets (NPA) norms with regard to sugar industry, which is cash-strapped due to demand-supply mismatches.