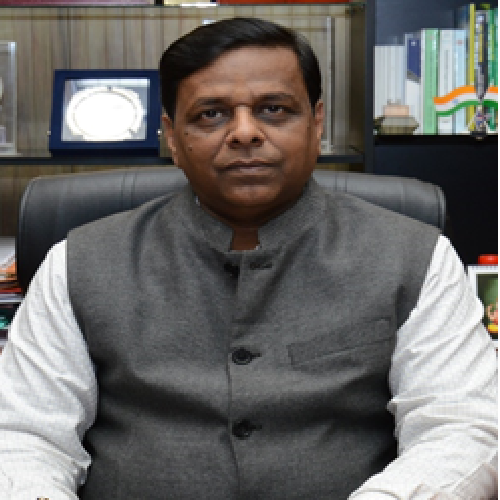 The book entitled "Analytical Handbook for Cane sugar Industry" authored by Prof. Narendra Mohan, Director, National Sugar Institute, Kanpur was released last week by Shri Sudhanshu Pandey, Secretary (Food & Public Distribution), Government of India. The book comprehensively describes the chemical control methodology. It is a book that is very relevant in today's context when sugar factories have converted themselves into multi-product factories and assessment of technical efficiency at various unit operations is important.
In conversation with ChiniMandi News, Prof. Narendra Mohan – author of the book & Director, National Sugar Institute shared his views on the book. He said, "We were facing the problem of books on the subject matter from long and no publication has come from almost the last two decades. The book contains details of methodology for calculating technical efficiencies at various unit operations, method of analysis of various sugar house products and also the details of quality control protocols. The book shall be of immense utility not only for the technical personnel working in the sugar industry but also for the students, he said.
Speaking on the driving factor of motivation to author this book he shared, "There is an acute shortage of good books for the sugar sector and as regards the Indian authors there seems to be a complete vacuum. There are limited books available written in the past and in the present scenario when the technology is changing fast, this is not desirable. You have to have updated and adequate literature to know what's new, what's the buzz and what's all about the latest technological scenario. My students were a driving force as I always wanted a comprehensive book for them at affordable prices. Of course, technical personnel at the sugar industry also need such books for updating their knowledge.
On being asked what major challenges this handbook resolves, Prof. Mohan answered, "Indian sugar industry is going through a phase change. Now we are talking of raw-refined and specialty sugars rather than discussing only the plantation white sugar. The quality control mechanism has become more important and the industry is keen on adopting GMP and HACCP. Similarly, effluent management has assumed greater significance as it was never before. The book will provide an insight to all this as it contains chapters dedicated on quality control, analysis of waste water and also on specifications of laboratory instruments to be used. So, work on quality control implementation would become easier."
"From basic terminology to analytical techniques as per standard protocols to methodology of chemical control, all has been incorporated in the book. The book is going to prove its worth in times to come. It is going to become a holy book for all those associated with the sugar industry." He further added.
The book is priced at ₹1000, to buy the book you can write to: allnatures2001@rediffmail.com