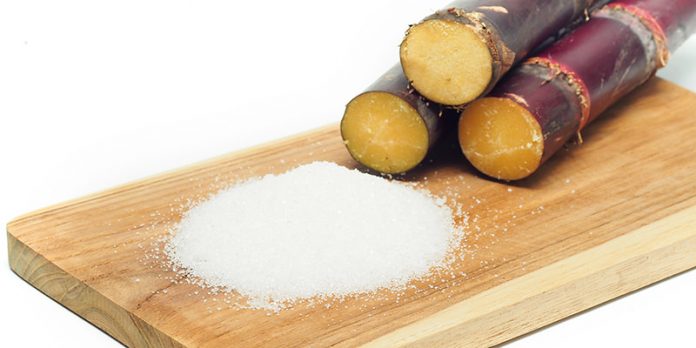 Image Credits: vinepair.com
Sugar output in Brazil's Centre South looks set to fall even faster than had been thought in 2018-19 thanks to weak prices, which set a fresh nine-year low, even as officials said that output last season had shown an unexpected decline.
Analysis group Datagro cut by 800,000 tonnes to 30.8m tonnes its forecast for sugar output in 2018-19, which started this month, in Brazil's key Centre South region, which is responsible for more than 90% of domestic output.
The downgrade took above 5m tonnes the expected cut in Centre South sugar output expected from last season's 36.06m-tonne figure, as published by Unica, the cane industry group whose data set sector benchmarks.
And it reflected weak prices of sugar – which have tumbled by more than 25% so far this year in New York's futures market, weighed by expectations of bumper output from the likes of India and Thailand – offering Centre South mills better returns from turning cane into ethanol instead where possible.
Best-traded raw sugar futures for July on Tuesday touched 11.19 cents a pound, the lowest for a nearest-but-one contract since December 2008.
The May lot dropped to 10.96 cents a pound, falling below 11.00 cents a pound for the first time for a spot contract since September 2015.
Ethanol vs sugar
Indeed, Unica data expected this week for the Centre South cane crush in the first half of April, the opening fortnight of the 2018-19 campaign, are forecast to show mills turning just 28.5% of cane into sugar, according to investor survey by S&P Global Platts.
This figure would represent a 10.3-point drop year and year, and the weakest start to a season in a decade in terms of the proportion of cane used to make sugar.
And it would come despite weakening prices of ethanol too which, in expectation of a surge in supply as the cane processing season ramps up, have according to Platts "plunged" 15% so far this month to R$1,830 per cubic metre for hydrous ethanol ex-mill in Ribeirao Preto, in the top crushing state of Sao Paulo.
While this is the lowest price since late September, the biofuel "keeps on paying better than sugar", said Claudiu Covrig, senior sugar analyst for S&P Global Platts Analytics.
"Mills should have maximised ethanol production."
Output fall last season?
Data on Tuesday from Conab, Brazil's official farm bureau, signalled that mills may have shown greater favouritism for making ethanol rather than sugar in 2017-18 too.
The bureau kept at 588.7m tonnes its estimate for the Centre South cane crush last season, down from 612.5m tonnes in 2016-17.
However, it cut by 7.2m tonnes to 269.0m tonnes its estimate for the amount of Centre South cane directed at making sugar, with these volumes switched to ethanol manufacture instead.
The estimate for Centre South sugar output last season was cut by 1.11m tonnes to 35.33m tonnes – taking it below the 2016-17 total of 35.58m tonnes.
By contrast, Unica's estimate of 36.06m-tonne Centre South sugar output figure last season represents a 430,000-tonne rise in production year on year.