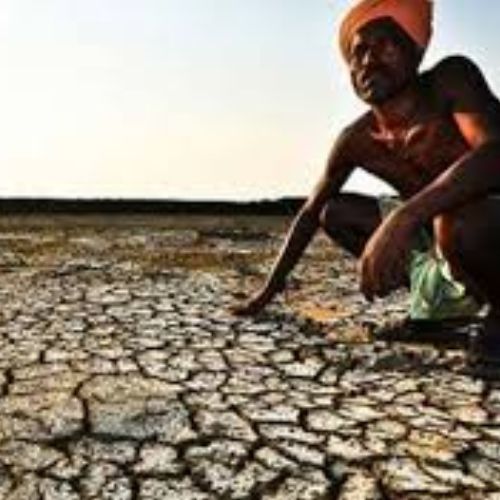 To Listen to this News click on the button below the image
Aurangabad, Maharashtra, May 21 (UNI) To alarm district officials and take immediate redress, a legislature of Nationalist Congress Party (NCP) here on Monday began his hunger strike to release canal water to drought-affected villages in Marathwada region.
NCP MLA from Vaijpur, Bhausaheb Chikatgaonkar, sat on a hunger strike in front of Godavari Marathwada Irrigation Development Corporation (GMIDC) here, demanding release of water from Nandur Madhmeshwar to drought-affected villages in Vaijapur and Gangapur talukas.
"The water stocks in Manyad and Galmodi irrigation projects will be exhausted within a week. I fear that the water won't be available to the people and cattle." the legislator asserted.
If water is not available, the affected won't have any option but to migrate from their respective villages, the NCP MLA alarmed.
The legislature alleged that the concerned officials were not taking his appeal serious despite raising the issue since past three days.
Mr Chikatgaonkar was backed by NCP workers and villagers.