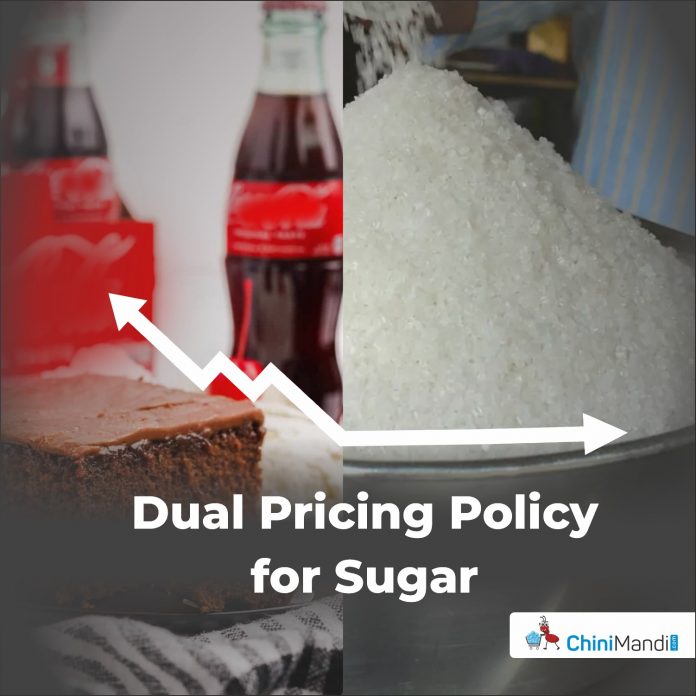 Kolhapur (Maharashtra): Sugar is one of the most regulated commodities in India. The Government closely monitors price movement, total stock availability, sugarcane production, etc. Sugar pricing policy has been a matter of discussion for several years now, wherein the industry has been a vocal advocate of uniform sugar pricing policy which is based on market dynamics. 
The Government has from time to time introduced measures to help sugar mills earn a steady cash flow and enable them to make timely cane price payments to farmers.
There have been talks about a Dual Pricing Policy in sugar, which is heavily debated. Whether this will work in a complex scenario like India and how will this be executed, has been a matter of brainstorming and discussion. 
In this article, we will understand the policy better, and what the industry exponents feel about the same.
What is the dual pricing policy on sugar?   
Dual pricing simply means having two different prices for two different buyers for the same product. 
The idea of a dual pricing policy in sugar was introduced by the Commission for Agricultural Pricing and Cost (CACP), which recommends the Government regarding agricultural pricing. In the Price Policy for Sugarcane 2019-20 SS report, CACP suggested exploring the idea of a Dual Pricing Policy on sugar, wherein there would be two separate sugar prices for household consumption and institutional or bulk consumers. CACP initiated the conversation on this in order to set up a Price Stabilisation Fund (PSF), to fund farmers the difference between Revenue Sharing Formula (RSF) and FRP. 
In India, the bulk consumers of sugar account for about 60% of the total sugar demand, whereas 40% are household sugar consumers. Bulk consumers of sugar are the confectionary and beverage manufacturers. 
What does the sugar industry feel about it?
The sugar industry has mixed views on the same. While in some quarters, industry proponents feel that dual pricing would be a panacea to the financial sufferings of sugar mills. There are others who feel that dual pricing is not practical, and can lead to unfair trade.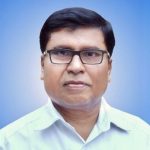 Dilip Patil, Managing Director of Karmayogi Ankushrao Tope Samarth Sahakari Sakhar Karkhana Ltd., stated, "The dual pricing policy for sugar is a complex and controversial issue that has both pros and cons for the sugar industry and its stakeholders. On one hand, it can help the sugar mills to earn higher revenues from the bulk consumers, who can afford to pay more for sugar. It can also help the government to subsidise the household consumers, who are sensitive to the price fluctuations of sugar. On the other hand, it can create distortions and inefficiencies in the sugar market, as it can lead to smuggling, hoarding, adulteration, and black marketing of sugar. Therefore, the dual pricing policy for sugar needs to be carefully designed and implemented, with proper monitoring and regulation, to ensure that it serves the interests of all the parties involved."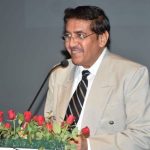 Prakash Naiknavare, Managing Director of the National Federation of Cooperative Sugar Factories Limited, holds a more positive view. He expressed, "Dual pricing of sugar has been on the back burner for a very long time despite it being logical & having win-win formula for all the three stakeholders. The price of ₹60/kg for industrial bulk buyers & ₹30/kg for household customers will keep sugar millers, cane growers & common consumers smiling forever. The industrial buyer can easily absorb this price in his current hefty profit margin on finished products like mithai, beverages, biscuits, chocolates, ice creams etc."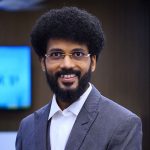 Uppal Shah, Co-founder & CEO, ChiniMandi, has a balanced view on this. He commented, "If the Government feels that a dual pricing policy for sugar is important keeping in mind that sugar mills have liquidity issues as they have to make timely sugarcane price payments to farmers and also make provisions for other costs, then there is no harm in exploring the option. However, the execution of dual pricing for sugar would require careful planning and execution as managing dual prices for a singular product would be an uphill task. There has to be proper SOP for this."