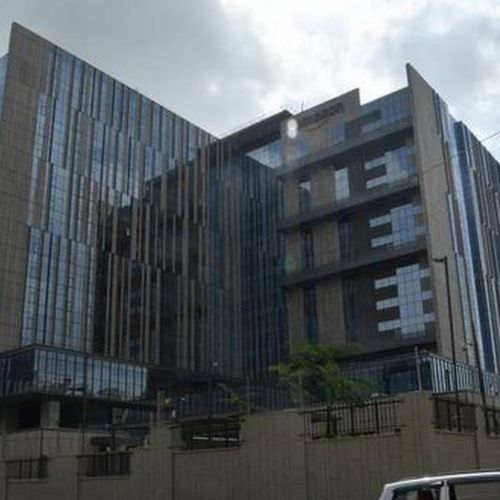 Hyderabad: Amid a slowdown in India, e-commerce giant Amazon opened the world's biggest office campus in Hyderabad. Answering on the reports of slowdown, the company said that it had not witnessed any slowdown in the country. Amit Agarwal, Senior Vice-President and Country Head of Amazon India believes that e-commerce constitutes a small part of the retail industry, and there is so much room to enlarge. Amazon, which entered India in 2004 now holds a bigger market in the online world.
Earlier Amazon was about to set up the office in Bengaluru, but after the state Telangana was formed, the state government led by Telangana Rashtra Samithi (TRS) convinced the company to choose Hyderabad over Bengaluru.

The building is built on a 10-acre campus. The foundation stone was laid on March 30, 2016, and has been constructed in a record three years. According to the reports, around 2,000 workers were working on the site every day for 39 months to make this possible. Agarwal, during the formal opening of the building, said, "We have over 60,000 employees in India, and a third of them are located in Telangana."
The building comprises of 290 conference room, casual and collaborative workspaces that will house 15,000 employees, along with private areas, interfaith prayer rooms, mothers room, quiet rooms, showers, unisex restrooms and a huge cafeteria besides a helipad on the building roof. There are 49 high-speed elevators, which move at the speed of one floor per second, and it can transfer 972 people at once to the 290 conference rooms on the campus.
To Listen to this News click on the button below the image.