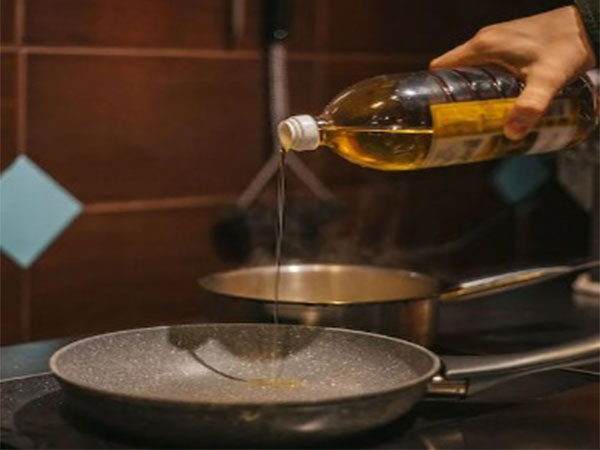 New Delhi [India], July 26 (ANI): In line with the decline in international prices and the continuous policy interventions made by the central government, edible oil prices in India have declined considerably.
In a written reply in response to a question in the Parliament on Wednesday, Minister of State for Ministry of Consumer Affairs, Food and Public Distribution Sadhvi Niranjan Jyoti said retail prices of refined sunflower oil, refined soybean oil and RBD palmolien (a derivative of oil palm) have decreased by 29.04 per cent, 18.98 per cent and 25.43 per cent respectively over a year.
The minister said the Centre is closely monitoring the domestic prices of edible oils to ensure that the full benefits of decrease in international prices is passed on to the end consumers.
As part of the process, regular meetings are being conducted with leading edible oil associations and industry wherein they are being advised to decrease the retail prices in line with falling international prices.
In the latest initiative taken by the government, the import duty on refined sunflower oil and refined soybean oil has been reduced from 17.5 per cent to 12.5 per cent with effect from June 15.
Earlier, the basic duty on refined soybean oil and refined sunflower oil was reduced to 17.5 per cent from 32.5 per cent and the basic duty on refined palm oils was reduced from 17.5 per cent to 12.5 per cent on December 21,.2021. It will remain in force till March 31, 2024.
India is the world's second-largest consumer and number one vegetable oil importer, and it meets 60 per cent of its need through imports.
A large part of it is palm oil and its derivatives, which are imported from Indonesia and Malaysia. India majorly consumes mustard, palm, soybean, and sunflower-derived edible oils. (ANI)