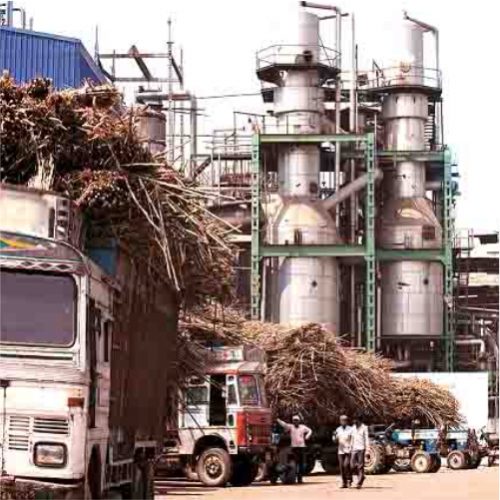 Chandigarh, Mar 26 (UNI) The Shiromani Akali Dal (SAD) on Monday accused Chief Minister Capt Amarinder Singh of denying sugarcane farmers their dues after promising to clear pending payments and said it was this constant backstabbing of the farm community that had led to farm suicides crossing the 900 figure in the last two years in Punjab.
In a statement here, former minister and SAD Kisan Wing president Sikander Singh Maluka said it did not behove a chief minister to give promises to farmer unions and not implement them.
The SAD leader demanded all late payments be cleared along with twenty per cent interest. "Farmers are paying as much as 24 per cent interest for loans taken by them due to the Congress government's failure to pay their dues and they should be adequately compensated for the same", he claimed.
Mr Maluka said even till now farmer dues of the 2017-18 crushing season had not been cleared in entirety. "As much as Rs 790 cr has accumulated as of January this year. Nothing is being done to clear these dues even as the Congress government has point blank refused to compensate farmers by paying them interest on late payments," he alleged.
Mr Malooka said farmers were owed around Rs 400 cr from eight cooperative sugar mills. He said this was aggravating the agrarian crisis in the State with farmers being compelled to take loans because of the Congress government's failure to pay them their cane dues. "The government has also failed to expedite payments from the seven private sugar mills who owe farmers Rs Rs 950 crore".
The Akali leader said the SAD Kisan Wing and its associate organizations would strengthen the stir to make the deaf Congress government listen to the plight of the sugarcane farmers. He said Punjab farmers had already faced an accumulative loss of Rs 10,000 cr due to the low State Assured Price (SAP) of sugarcane as compared to Haryana and Uttar Pradesh. "Now they are being made to suffer further with the government failing to ensure timely payments to them".
Claiming that chief minister Capt Amarinder Singh was directly responsible for this state of affairs, the Kisan Wing president said farmers stopped paying their loan installments after Amarinder promised a complete Rs 90,000 crore waiver encompassing both national and cooperative banks as well as private money lenders. "Instead of getting any relief, farmers are now being subjected to Kurki proceedings", he said adding the chief minister had even reneged on his promise to provide Rs 10 lakh compensation and a government job to families of farm suicide victims.
Download ChiniMandi News App :  http://bit.ly/ChiniMandiApp