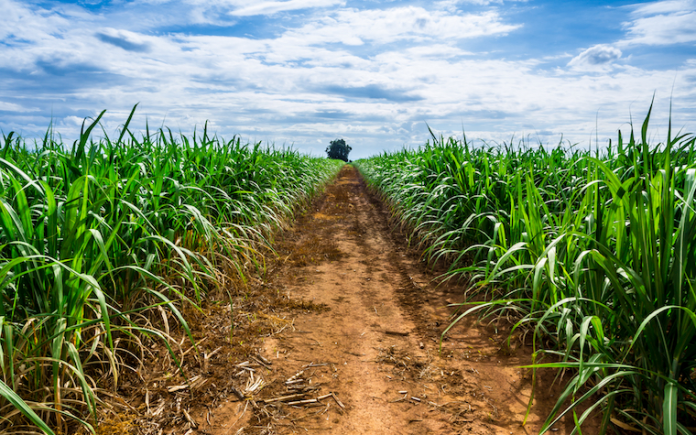 By ASHISH GUPTA, Jun 5, 2018 4 min read
Ethanol could be the answer to the sugar crisis
Image: Anirban ghosh
The Indian government is reportedly working on a bailout package to cane growers and sugar mill owners of the country. Among the policies being discussed include a Rs 8,000 crore financial infusion for Uttar Pradesh, a major sugar producing state; setting up a three-million-tonne buffer stock to buy excess sugar from the market; boosting ethanol production through a mix of interest subsidy to the sugar mills and attractive ethanol pricing; and setting the minimum selling price of sugar to Rs 30 per kg.
The government intervention is necessitated by the worsening state of the industry—as sugar prices have plummeted due to surplus production, mill owners have found it difficult to pay the cane growers. The arrears are estimated to be around Rs 22,000 crore across the country.
Between October 2017 and April 2018 India is estimated to have produced 32 million tonnes of sugar, nearly seven million more than the country's total consumption, and 12 million tonnes more than last year—the highest ever growth in absolute terms. For context, Thailand, the second largest sugarcane producer in Asia after India, accounts for nearly 12 million tonnes annually. (India is the second-largest producer in the world)
As a result, prices of sugar have dropped by Rs 10 per kg in the last six months. "We are losing Rs 10 for every kg of sugar sold in the market,'' says Ajay Sriram, chairman and senior managing director, DCM Shriram, a New Delhi-based business group that runs sugar factories across Uttar Pradesh. He says, while the cost of producing a kilogram of sugar is around Rs 36, the selling price is around Rs 26 per kg. Selling 32 million tonnes at such a deflated price would cost the industry a whopping Rs 32,000 crore in one season alone.
And there is no immediate relief to this crisis. Experts point out that sugar production next season will be even higher at 33 million tonnes, which would push the total inventory level to 18.5 million tonnes by September 2019. Higher inventory will drive down the borrowing capacity of sugar mills, putting a dent on additional investments and payment to the farmers.
Even the export market does not hold out much hope. The combined projected global surplus for 2017-18 and 2018-19 is estimated to be 25 million tonnes. Hence, mill owners—given the international price—will have to bear losses of up to Rs 18 per kg.
Put simply, the sector needs not just an immediate infusion of capital, but also policy measures and structural changes. The government, thus, seems to have accepted the beleaguered industry suggestion of higher ethanol pricing and setting up of a buffer stock. But to negate the crisis, the government needs to do more. Mill owners such as Shriram are seeking an imposition of a cess on all customers at the mill gate on the sale of sugar, with the amount collected being used to pay the farmers. The industry is also suggesting to link sugarcane pricing to a revenue sharing formula to address the regular boom-bust cycle the industry goes through. It wants the sugarcane prices (input costs) to be linked to the price of the final product—sugar—and other by-products like molasses. This was a recommendation put forward by a government-appointed committee, headed by former Reserve Bank of India governor C Rangarajan. A few states such as Maharashtra, Karnataka and Tamil Nadu are already moving in that direction, but Uttar Pradesh is yet to start a similar process. "Without introduction of the Revenue Sharing Formula (RSF) and a parallel move to increase sugar prices, many companies will become non-performing assets,'' asserts an internal report of the sugar industry.
The other suggestions by the industry include restricting the price increase of sugarcane any further, replacing the UP government-mandated 14-day window for payments to cane growers with a staggered payment as and when the sugar is sold in the market. Vikram Shriram, vice chairman and managing director, DCM Shriram, says the current payment schedule causes a cash-flow mismatch for the company, and prevents bankers from lending. "Bankers,'' he says, "have stopped supporting the sugar industry for the past four years." Sugarcane is harvested—and crushed—usually from October through February; sugar thus produced could take 12 to 14 months to be sold.
A better solution to the crisis, perhaps, would be to encourage ethanol production, which will not only bring down the country's mounting oil import bill, but fulfil the government's mandate to have 5% ethanol blending of petrol for a cleaner fuel as well. For that to happen, the government would have to do more than just increase the ethanol price by Rs 6 to Rs 7 from Rs 40.85 per litre. It should put in place a long-term ethanol policy on pricing, and enable higher pricing of better quality ethanol. This, the sugar industry report says "will encourage new investments on setting up new distilleries and help in diversion of sucrose to ethanol and to balance out the excess production of sugar".