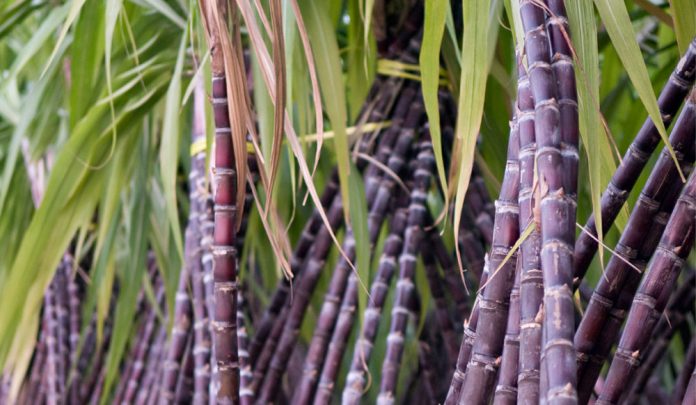 Taking a dim view of the appeal issued by private sugar mills urging farmers to stop sowing cane for the current season owing to excess sugar production in 2017-18 leading to price crash, the Cane department expedited the process of cane survey to work out an estimated cane production and the number of farmers expected to supply cane to refineries during 2018-19 starting from October.
Minister for state for Sugarcane Suresh Singh Rana said in Lucknow that village-wise data about area under cane cultivation and estimated production in UP would be available by July 21. He said a bumper crop was likely in 2018-19 and the state government would ensure that sugar mills procure cane from farmers from areas allotted to them.
Rana said that every sugar mill would purchase cane from farmers as per State Advisory Price fixed by the state government from area allotted to the mill as per Cane Reservation order.
Facing a glut of sugar and bumper crop during 2017-18 seasons, the sugar industry urged farmers to stop sowing cane for 2018-19 and bring down area under cane cultivation. The industry also stopped investing in cane development where they provided cane seed, insecticide and other inputs on credit or at subsidised rates to cane growers.
The industry invests in cane reserve area within a 16 sq km radius of the mill allotted to it by Cane department every year. It gets cane supply during crushing season from thearea. Private mills have been campaigning among farmers through direct contact, distributing handbills and other means.
Handbills warned farmers to cut down area under cane cultivation so as to bring down its production and prevent the problem of delay in payment in 2018-19 seasons. Farmers were also cautioned that if they persisted with the area of cultivation in 2018-19, it would result in high sugar production and low price.
The sugar mills contended that those who harvested wheat should not sow cane and for maintaining land fertility, they should sow pulses like Arhar, Moong and Urad.
The mill owners also asked farmers to destroy unapproved variety of cane sown, as no mill would buy the variety in 2018-19.
Against annual consumption of 2.30 crore MT sugar in India, production during this season is expected to be 3.25 crore MT. Sugar production in UP was 80 Lakh MT in last season which was likely to increase by 30 percent to 1.12 crore MT in 2017-18. Glut caused by the excess production dented capacity of sugar mills to clear cane arrears which have crossed Rs 13,000 crores.
Recent incentives announced by Union government for sugar industry like creating a buffer stock of 30 Lakh MT and fixing minimum ex-factory price of Rs 2,900 per quintal are yet to make impact on sugar price in open market. Against the Rs 3,700 per quintal cost of sugar production, the market price is hovering around Rs 2,500-2,600 per quintal.