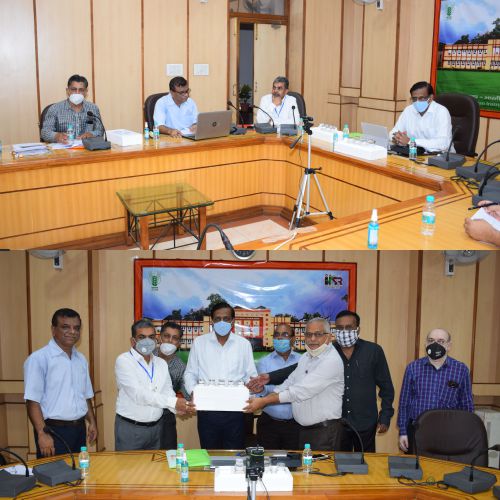 Sugar Standards for the sugar season 2020-21 released today. These standards will remain effective from 1st October 2020 to 30th September 2021. The "Expert Committee on Sugar Standards" under the Chairmanship of Prof. Narendra Mohan, Director, National Sugar Institute and comprising representatives from Indian Institute of Sugarcane Research, Directorate of Sugar, The Sugar Technologists Association of India and Indian Sugar Mills Association etc. approved set of seven sugar standards in seven grades i.e. L31, L30, M31, M30, S31, S30 and SS 31. While L, M, S and SS denoted crystal size as large, medium, small and super small, 31 and 30 represent the colour series with 31 being superior white.
"The standards have been prepared after carrying out survey on existing sugar quality on pan India basis and then taking up preparation of these standards using scientific techniques of crystal size and colour measurement by measuring the reflectance value." said Prof. Narendra Mohan, Director, National Sugar Institute, Kanpur.

"India is perhaps the only country providing such sugar standards in physical form for ease of quality control and consumer protection. To facilitate the sugar factories, these sugar standards can be procured from the institute online" further added Prof. Mohan.
To Listen to this News click on the play button.