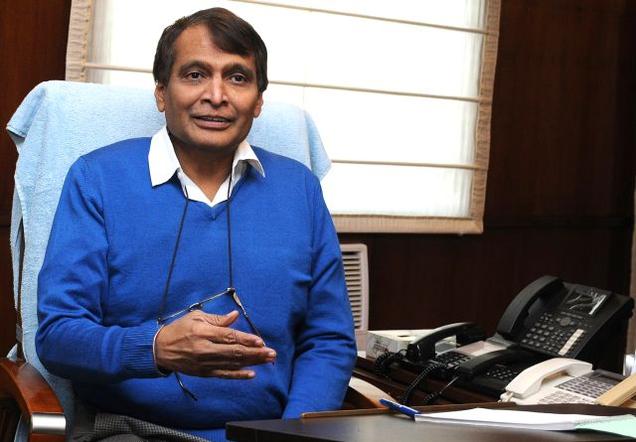 Commerce and Industry Minister Suresh Prabhu today asked exporters to diversify trade basket and explore markets such as Africa and Latin America to expand overseas shipments.
He said that a comprehensive strategy is being worked out to boost the country's exports.
"We need to diversify our export basket and also look at ways to promote services exports," he said here while launching a mobile app for exporters.
The ministry has also prepared a policy to promote agri exports and and it would soon seek the Cabinet's approval on that, Prabhu said.
India's merchandise exports increased to USD 303.38 billion in 2017-18 from USD 275.85 billion in the previous fiscal.
Services exports rose to USD 195 billion in the last fiscal from USD 164.2 billion in 2016-17. Prabhu launched a mobile app — Niryat Mitra — developed by the Federation of Indian Export Organisations (FIEO).
The app provides wide range of information required to undertake international trade right from the policy provisions for export and import, applicable GST rate, export incentives, preferential tariff, and market access requirements.
FIEO President Ganesh Kumar Gupta said this was a much needed application for the industry.
He said that the app provides provides information on global business and technology offers and requests, opportunities for R&D collaborations, daily forex rates, updates on policy matters.
FIEO DG Ajay Sahai said that the challenge for the app is to keep the data updated, timely make available the policy matters affecting international trade.
He added that the app would mainly help exporters in tier-2 and 3 cities.