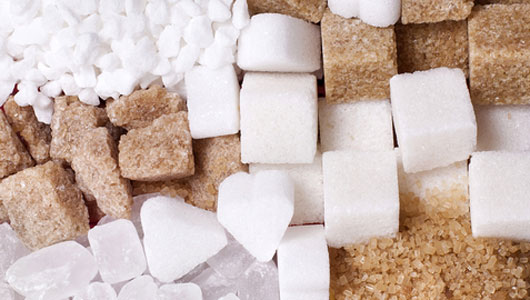 Image Credits: Food Additives
A STRENGTHENING SURPLUS
Over the past few months, the major change in the supply and demand balance has taken in India, India Production has been increased over past few months,
The global sugar production which stands almost 179 MT, with world consumption of 173 MT could further pressurize the prices throughout the year, The reason for this serious pessimism is of course the continuing increases in estimates of so many important crops: Brazil at 38MT + India at 31 MT+ Thailand at 14 MT + EU ending up at 21.5m tonnes + Pakistan at 6.5MT. So the surplus has gone from being serious to being terminal, The supply situation in India has an effect on the movement of the international sugar prices. Sugar prices were trading at a level below the so-called ethanol parity where mills in Brazil can make as much margin from manufacturing bioethanol for the fuels market from cane as that can the sweetener for human consumption.
INCREASING OF CANE ARREARS IN INDIA
Surplus production has resulted in fall in prices of the sweetener in the domestic market, thereby affecting the cash-flows of millers and their capacity to make payment to sugarcane farmers. The country's total cane arrears to range between Rs 16,000-17,000 Cr. Mills in Uttar Pradesh had maximum cane price arrear at Rs 5,136 crore, followed by Karnataka – Rs 2,539 crore and Maharashtra – Rs 2,348 crore & other states.
GOVERNMENT HAS TAKEN INITIATIVES TO SUPPORT THE CANE FARMERS BY GIVING THEM A FINANCIAL SUPPORT 
Prime Minister Narendra Modi's administration is likely to approve a proposal to pay around 55 rupees ($0.84) for every tonne of cane sold to the mills,Apart from that Food Minister Ram Vilas Paswan has also asked the states to ensure mills clear the cane arrears to farmers.
LACK OF DEMAND
The lack of demand is one the major cause for driving the sugar price downwards as the production outstrips the consumption, The producers have cut their offers on expectations of a further increase in their output. Because of a huge surplus of physical sugar, it has made economic sense for producers to cut back at lower prices in order to increase the cash flow for further payments to the cane growers though we feel lower prices will do nothing to increase consumption there is literally nothing which will be achieved by lower prices. So the flat price can literally go anywhere 28.00, 27.00, 26.00,25.00 Per Kg without doing anything to diminish supply (or increase demand)." Prices are likely to remain under pressure throughout this year.
GLOBAL PRICES
Another major factor driving price for this commodity is international market. India, the world's biggest sugar consumer, last month scrapped a 20 percent export tax and made it compulsory for mills to export at least 2 million tonnes of sugar. But mills said they would incur a loss of at least $150 a tonne because global prices were near a 2-1/2-year low.
Depressed world sugar market, sugar importers were offering a price of around $350 per ton (around Rs 2,272 per quintal) at ports.