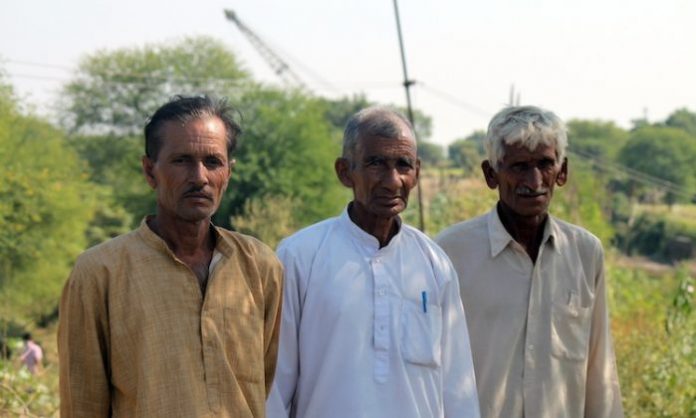 A farmers' body today demanded that sugar mills should pay an interest of 15 per cent on delayed payment of sugarcane dues, which have crossed Rs 22,000 crore this year.
The government's Rs 7,000 crore bailout package announced recently for the cash-starved sugar industry will benefit mills and not farmers, the Rashtriya Kisan Mazdoor Sangathan (RKMS) said.
Sugar mills are incurring losses as prices have fallen below the production cost on account of record output of 31.5 million tonnes in 2017-18 season ending September as against the annual domestic demand of 25 million tonnes.
"The crisis of payment is carrying on year after year irrespective of sugar prices being high or low. This is due to the fact the statutory penal clause of payment of interest of 15 per cent per annum for delay in payment beyond 15 days is not invoked by the states," RKMS convenor V M Singh told reporters here.
The states have to invoke the clause and ensure the mills clear sugarcane dues to farmers at the earliest, he said.
"The fall in sugar prices can never the criteria for non-payment of cane dues. When the sugar prices were high, did mill owners make timely payment? …the mill owners are used to diverting the funds to other business," Singh said.
Singh further said that RKMS had challenged the Uttar Pradesh government's decision to waive interest payment of Rs 2,000 crore for 2012-13, 2013-14 and 2014-15 as mills were making losses and could not afford to pay the same.
The Allahabad High Court in its order dated March 9, 2017, had quashed the UP government's decision and directed the state government to take decision within four months, he said.
"But the government (of UP) has not done anything in the past 15 months and a contempt petition against the Cane Commissioner has been filed," Singh said.
By announcing Rs 7,000 crore package to the sugar sector, the RKMS said that the central government has given impression to farmers that the money will take care of their cane dues.
"But the reality is different," he said.