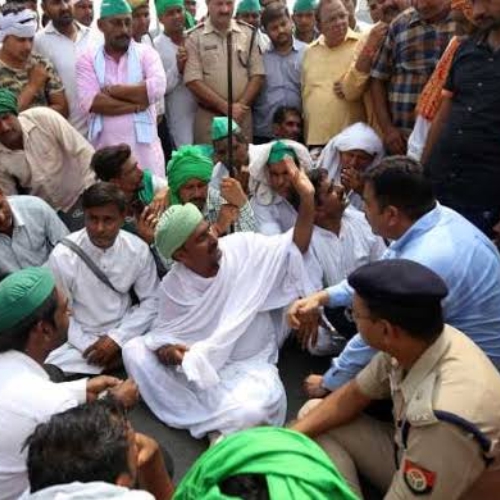 Noida/ New Delhi: Sugarcane farmers from Uttar Pradesh have called off their agitation after Prime Minister Narendra Modi led government accepted their 5 out of 15 demands. The farmers had launched long march from Uttar Pradesh to National capital New Delhi to press for their demands.
The agitators were obstructed at the entrance of Delhi where they were demanding that the government should either accept their demand or let them go to the Kisan Ghat. According to Bharatiya Kisan Sangathan spokesperson Lalit Rana, "A delegation of the farmers met Joint Secretary in the Union Agriculture Ministry Vivek Agarwal who accepted our five demands including early payment of cane dues and appointment of a representative of farmers on the committee to fix minimum prices of crops."

Following the assurance, farmers withdraw their agitation. Delhi witnessed heavy traffic jam due to the agitation.
To Listen to this News click on the button below the image.