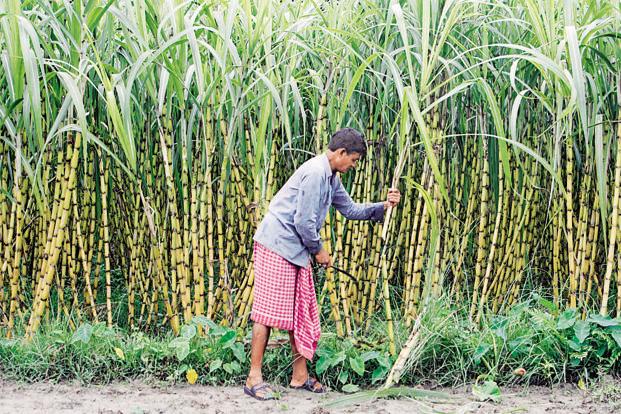 Bijnor: Farmers have decided to launch an agitation from Monday to press for resumption of operations by two private sugar mills in the district owned by the Chaddha group — in Bijnor and Chandpur. These mills are yet to begin repair works in the mills despite a notice served by the cane department. This has created panic among farmers as it is mandatory for carrying out repairs before the next crushing season in November. A good harvest is expected in the coming season.
The mills were abruptly shut down and all their employees were paid off. With operations coming to a grinding halt, the future of 50,000 cane growers is at stake as each mill catered to about 25,000 farmers. Together both mills owe about Rs 100 crore to the farmers.
Bijnor district has nine sugar mills. Out of these, eight are from private sectors. There are over 2.5 lakh sugarcane growers and is 2.12 lakh sugarcane cultivation area here in Bijnor district. Sugarcane is the prime crop of the region. For the last few years, sugarcane production is going up and farmers are demanding to be set up more sugar mills here.
Earlier this year, the Chaddha group had declined to run its two sugar mills which it had purchased from the state government in 2010. The decision was taken after government set up a probe into the sugar mills purchase deal during the then BSP government in the state.
According to the administrative officer of Bijnor mill, AK Singh, "Owners of the mill had written to the state government saying he did not want to run the mills and the money they had paid for purchasing them be returned. All employees were paid off. Mill owners had asked for a loan of Rs 6 crore from a cooperative bank for carrying out repairs and the latter declined. Therefore, repair work is still stalled."
District cane officer Yashpal Singh he had issued notices to the mill owners 20 days ago but there was no response from them. He added, "I have contacted higher authorities and they haved asked both mills be run in the next crushing season."