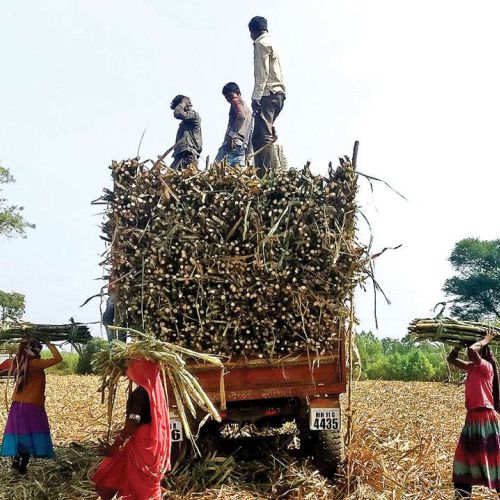 Budaun: Sugarcane arrears has remained a major issue in Uttar Pradesh. Cane growers are intensifying the protest and staging demonstration over pending dues. In a meeting of members of the Rashtriya Kisan Mazdoor Sangathan at Amgaon Gram Panchayat in Badaun district on Wednesday, farmers have expressed their displeasure over non-payment of dues pending for more than a year. They warned that if the payment is not made immediately then to press their demand all the farmers will throw their sugarcane on the road.
The organization's district vice president Ankit Rathore said that no one is concerned about the suffering of sugarcane farmers. All they get assurance and no respite.
According to the reports, sugar mills in the Uttar Pradesh owe around 4,700 crore rupees to sugarcane farmers. Cane growers have intensified their protest for pending arrears, and in spite of multiple warnings from the government, mills failed to clear the dues.
To Listen to this News click on the play button.