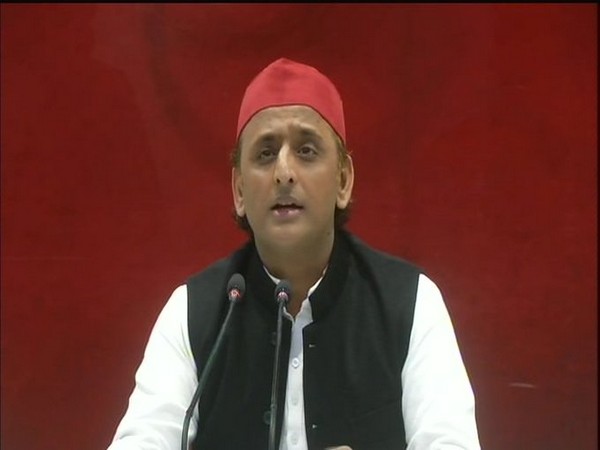 Lucknow, Uttar Pradesh: SP Chief Akhilesh Yadav was detained on Monday after he along with party leaders broke the security cordon to sit on dharna on road in the city to oppose the farm bills. The farmers have given a 'Bharat Bandh' call on Tuesday.
Yadav was detained by the Uttar Pradesh police and bundled into a police van to remove him from the spot.
Speaking to reporters at the protest site, he said, "When farmers are against these laws, why is the government passing such laws? The new farm laws are against the farmers and the government should withdraw these laws."
"Instead of such harsh laws the government should bring laws that would double farmers' income," he further added.