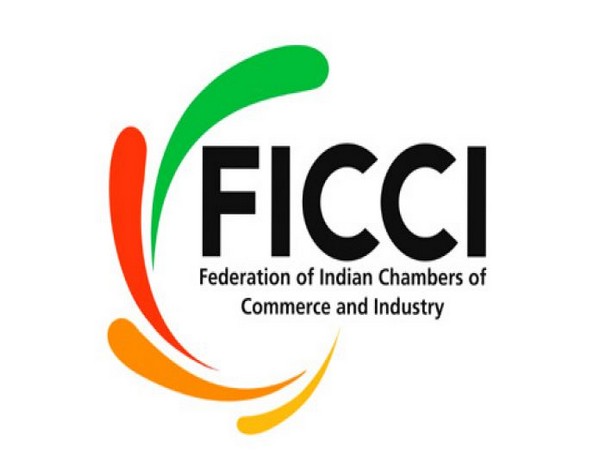 New Delhi [India], October 12 (ANI): The results of the seventeenth round of the Federation of Indian Chambers of Commerce and Industry-Indian Banks Association (FICCI-IBA) survey conducted for the period of January to June 2023 have revealed trends in India's banking sector.
According to a press release, with participation from 24 banks, including public sector, private sector, and foreign banks, this survey offers valuable insights into the financial health of the Indian economy.
India's economy has been showing remarkable resilience, with a 7.2 per cent growth in the financial year ending March 2023 and a 7.8 per cent growth in the first quarter of the current fiscal year.
This impressive performance extends to the banking sector, with credit growth signalling robust demand conditions and increased bank appetite for retail borrowers.
The health of banks has witnessed a notable turnaround, characterized by stronger bank balance sheets and a gross Non-Performing Asset (NPA) ratio at a decade low.
The survey highlights the continued growth in long-term credit demand, particularly in sectors such as Infrastructure, Textiles, Chemicals, Food Processing, Metals, and Iron and Steel.
Infrastructure, in particular, has seen an increase in credit flow, with 67 per cent of respondents indicating a rise in long-term loans. The outlook for non-food industry credit growth in the next six months appears optimistic, with 42 per cent of the participating banks expecting growth to exceed 12 per cent.
The shift toward term deposits has been noticed due to higher interest rates, with 57 per cent of respondent banks reporting a decrease in the share of Current Account Savings Account (CASA) deposits. On the other hand, term deposits have gained momentum, as reported by the banks.
In terms of credit standards, 54 per cent of respondent banks reported that credit standards for large enterprises remained unchanged, reflecting consistent funding. For Small and Medium Enterprises (SMEs), 68 per cent of the respondents noted no change in credit standards in the current survey round.
Regarding asset quality, 75 per cent of the respondent banks reported a decrease in NPA levels in the last six months, indicating an improving scenario.
Policy and regulatory support have been essential in maintaining this trend, and 54 per cent of respondent banks believe that Gross NPAs will remain in the 3 per cent – 4 per cent range over the next six months.
These optimistic prospects are bolstered by a resilient domestic economy, increased credit growth driven by government capital expenditure, a robust recovery mechanism, and proactive provisioning and write-offs.
While sectors such as Textiles and garments, MSME, Aviation, Agriculture, and Retail Trade may continue to experience NPAs in the near future, banking professionals anticipate further improvements in asset quality.
The survey also delved into the experiences with Digital Banking Units (DBUs), revealing encouraging customer responses and increased footfall.
DBUs have been successful in expanding digital penetration among retail and corporate customers. Most banks reported being well-prepared for startup funding, with some having established dedicated startup verticals.
Suggestions included streamlining loan application and approval processes, exploring alternate forms of collateral, partnering with incubators and accelerators, and organizing financial education workshops for startups.
Additionally, banks proposed the creation of a separate liquidity window, allowing them to source funds for on-lending to startups.
The FICCI-IBA survey indicates positive momentum in India's banking sector, with promising prospects for the future. (ANI)