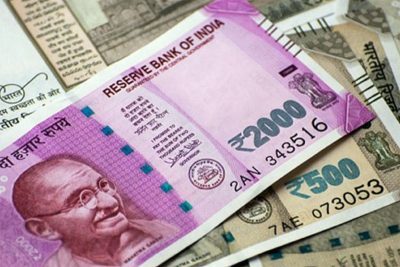 New Delhi, Jun 14 (UNI) Union Finance Minister Nirmala Sitharaman held her third Pre-Budget Consultation Meeting with the stakeholders from Financial Sector and Capital Markets here on Thursday and the main areas of discussion included issues relating to the Capital Markets, Financial Sector, Non-Banking Financial Companies (NBFCs) and Alternative Investment Funds (AIFs).
Along with the Finance Minister, the meeting was attended by her deputy Anurag Thakur, Finance Secretary Subhash C Garg, Expenditure Secretary Girish Chandra Murmu, Revenue Secretary Ajay Narayan Pandey among others.
With a view to give boost to Indian markets, the representatives of Financial Sector and Capital Markets submitted several suggestions concerning infusion of capital in niche/regional banks, enhanced role of Financial Sector Development Council, on the NBFC Sector, a statement said,
They suggested need to distinguish between solvency, governance and liquidity issues was mentioned along with creation of dedicated liquidity window for NBFC sector, review of interest rates on Government's Small Savings Schemes, review of banking NPAs provisions through setting-up a Committee, enhancing financial literacy programmes and funding, incentivising agricultural marketing.
It was also suggested on setting-up of Debt Exchange Traded Fund, domestic capability building in Audit & Credit Rating, making available trade licence online for MSME sector, provision to ease liquidity pressures created due to insolvency, rationalisation of various taxes like Security Transaction Tax (STT) in capital market, setting-up of a separate bond exchange, allowing banks to invest in InvITs to access broader market and make Corporate Tax progressive to incentivise MSME Sector among others, it said.
Major Stakeholders of Financial Sector and Capital Markets participated in the Meeting including RBI Deputy Governor N S Vishwanathan, SBI Chairman Rajnish Kumar, PNB and Indian Banks' Association chairman Sunil Mehta and LIC MD T C Suseel Kumar among others.
In its bid for simplification and rationalisation of the GST tax structure, the Confederation of All India Traders (CAIT) has prepared an exhaustive White Paper on GST which was released by Ms Sitharaman at her office in North Block in presence of a delegation.
While talking to Ms Sitharaman, CAIT Secretary General Praveen Khandelwal urged her to review items placed under different tax slabs under GST as many of the items are overlapping.
He also said that as a matter of policy, the tax rate of raw material should not be more than the tax rate of finished goods. Various items like Auto Parts, Aluminium Utensils were not of luxurious nature should be taken out from 28 per cent tax slab and may be put under lower tax slab.
Mr Khandelwal also urged the Minister to simplify Form GSTR 9 and 9C as it demands various information which were not prescribed earlier and hence traders were unable to comply with the same.
He also said that as per original announcement, the Non Banking Finance Companies and Micro Finance Institutions should be roped in Mudra scheme to lend finance to the ultimate beneficiary and Banks should be asked to lend finance to Non-Banking Financial Companies (NBFCs) and Micro Finance Institutions (MFIs).
On Tuesday, Ms Sitharaman held meetings with the stakeholder groups from Industry, Trade and Services Sectors and also the Agriculture and Rural Development Sectors.