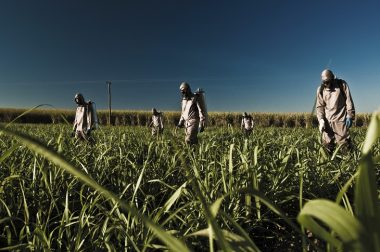 To Listen to this News click on the button below the image
Uttar Pradesh: Walterganj police filed the case against sugarcane farmers for allegedly agitating for pending cane arrears. Around 150 farmers, from Uttar Pradesh, have been observing sit-in agitation in front of the Walterganj sugar mill premises from last ten days.
Sugarcane farmers alleged sugar mill owes Rs 49 crore since 2015.
The protesters were demanding payment from the sugar mill owners. Intervening the agitation, district administration assured them to resolve the issue by April 15. After crossing the deadline, nothing worked positive regarding their pending bills, so they gathered at mill gate on April 16 to press for their demand. The farmers started sit-in agitation and raised slogans against the central government.
The farmers also burnt an effigy of Prime Minister Narendra Modi. Following this Walterganj police lodged FIR against the 30 agitating farmers. The farmers have stated that they are ready to go in jail but want their pending bills to be cleared immediately.