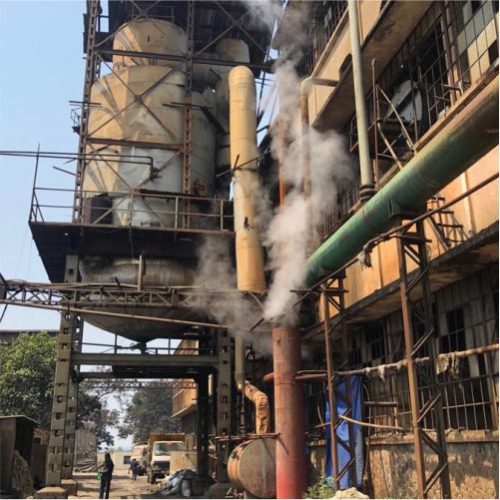 Karnapur: The sugar mills have been facing a series of fires in past months. Recently, a major fire broke out in Kisan Co-operative sugar factory at Karnapur, Uttar Pradesh on Sunday afternoon.
According to mill administration, the bagasse placed at the machinery hall suddenly caught fire. The workers from the mill noticed blaze when smoke spread in the hall.
The cause of the fire is unknown, but they suspect short-circuit could be the reason for the mishap. However, due to the alertness of mill workers and fire tenders, the fire has reportedly been brought under control.
According to the mill administration, nobody injured in the incident, but assets gutted in the fire.