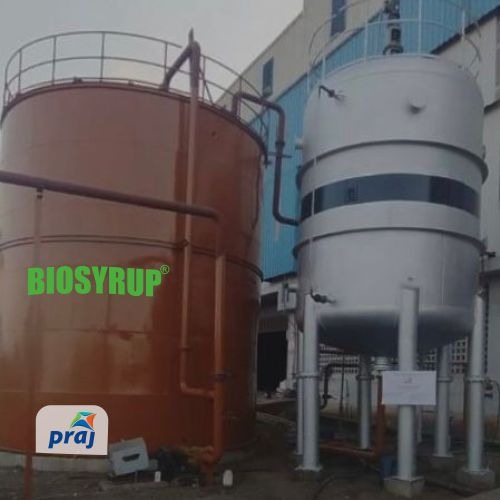 India is aiming to achieve energy security and transition towards a thriving low carbon economy which is critical for a growing nation like India. Blending locally produced ethanol with petrol will help India strengthen its energy security, enable local enterprises and farmers participation in the energy economy and reduce vehicular emissions. In the recent supply ethanol trend it has been observed that there is a consistent shortfall of ethanol supply between the end of the crushing season and beginning of crushing season. At present 91% fuel ethanol is supplied by the sugar sector. There is further an opportunity for the sugar sector to maximize revenue by diverting excess sugar. In EBP 18 & subsequent measures taken, Sugarcane juice/syrup has come up with prominence offering the highest ethanol rate & achieving diversion of excess sugar hence maximizing the revenue. However, syrup is seasonal feedstock and being a perishable feedstock have availability issues for round the year operation.
BIOSYRUP® Technology is an innovative technology solution (patent) from Praj Industries Ltd. that offers storage of syrup for round the year, allowing the sugar sector to offer syrup based ethanol even in off-season, increasing production capacity, diverting excess sugar & maximizing revenue.
Praj Industries Ltd. has implemented this technology on a commercial scale at M/s. Jaywant Sugars Ltd. and has successfully been able to store syrup for more than 10 months now. This R&D effort has been validated by one of the premier sugar research institutes Vasantdada Sugar Institute (VSI) and has shown promising results in terms of no sugar loss with no contamination.
Advantages:
1. Round the year operation for sugar mill attached distilleries.
2. Effective feedstock for standalone distilleries.
3. Source of additional revenue for sugar mills not having distilleries.
4. Assurance of supply of ethanol to OMC's during off-season
5. Lowest effluent generation

Awareness & Launch Program:
In efforts to provide revenue maximization opportunities to the sugar sector, in September 2020, Maharashtra Sahakari Sakhar Karkhana Sangh had organised a series of webinars in which Praj was the knowledge partner. The webinar series was to introduce this BIOSYRUPTM Technology solution, which was proven on lab scale.
In continuation to that efforts, Praj Industries has showcased successful implementation on commercial demo scale and technology is now ready for market. Performance of this technology is also certified by VSI after conducting stringent evaluation.
On 3rd December, 2021 Maharashtra Sahakari Sakhar Sangh alongwith M/s. Jaywant Sugars Ltd. & Praj Industries Ltd. is organising an event for global launching of this innovative technology solution, which will revolutionize the sector enabling ethanol production by syrup even during off-season increasing ethanol availability.
The event will be graced by the physical presence of Honourable Shri. Jayant Patil ji – Cabinet Minister Maharashtra State -Water resources Department, Shri Balasaheb Patil ji, Cabinet Minister Maharashtra State – Co-operation & Marketing and Shri. Rajesh Tope ji, Cabinet Minister Maharashtra State- Public Health Minister. This function will also be attended physically by the Board of directors of Maharashtra Sakhar Sangh, Sugar Commissioner & Excise Commissioner. Further this event will be attended virtually by PAN India based sugar industry members, allied associations.
To Watch the Launching Event Live on YouTube Live on the below link
YouTube Link on 3rd December 2021 from 3 pm to 5pm
Also, have the joy of witnessing a LIVE DEMO of the distillery's operational parameters while processing BIOSYRUP® for production of Ethanol from whichever part of the world you are seated.
To watch the demo Live on Zoom, kindly register on through the below link here 
You will receive a link from abhishek.sayre@praj.net after registering!
LIVE Demo available from 1st December 2021 – 1pm onwards to 3rd December 2021.
Come watch the Demo because Seeing is Believing!
For any queries please contact : Sudarshan Kendre +91 98909 00181
See you online!