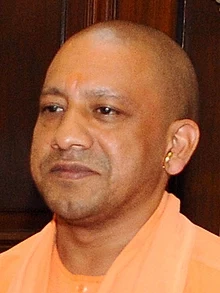 Beginning next year, most of the sugar mills in Uttar Pradesh will produce ethanol along with sugar, UP Chief Minister Yogi Adityanath announced on Friday at the inauguration of the 10th edition of 'Agrovision' in Nagpur.
The UP CM argued that the move to produce the "green fuel" will prove economical as it "will save a lot of money that used to go abroad".
"By next year in Uttar Pradesh, most of the sugar mills will not only produce sugar but also ethanol. By using this green fuel, we'll save a lot of money that used to go abroad," news agency ANI quoted Adityanath as saying.
The 10th Agrovision, often termed as "India's Premier Agri Summit", is an agricultural mega event that began on November 23 and will end on 26 in Nagpur in Maharashtra. The event saw the presence of Uttar Pradesh CM Yogi Adityanath, Maharashtra CM Devendra Fadnavis, Union agriculture minister Radha Mohan Singh and Union minister of state for home Hansraj Ahir, among others.
On Thursday, Adityanath handed over the appointment letters to 851 sugarcane observers in a program organised in Lucknow.
Ethanol is a substitute of petrol from imported crude and the government has taken a bold decision to allow ethanol from sugarcane juice or B-molasses. The sugar industry is asking for an ethanol price of Rs 52/litre based on its cost of production, where pricing of cane remains a key factor.
Prime Minister Narendra Modi had also set a target to triple ethanol production in four years to help save Rs 12,000 crore in oil import bill by mixing the sugarcane extract in petrol as well as boost farm income.