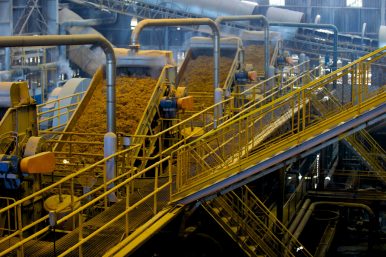 ChiniMandi, Kolhapur: Even if the Govt. denies to help millers in the matter of FRP, factories have initiated movements towards starting crushing. Mills in other regions of Maharashtra, as well as Karnataka, are smoothly continuing the crushing therefore it's not affordable for Kolhapur mills to stay closed. Over to that, the cane is being imported from the boundary region's factories which might affect negatively according to Kolhapur millers.
On Monday, a meeting was conducted at Kagal's Shahu Factory where available cane, this year's sugar production other related topics were discussed. According to discussed topics, it's clear that around 120 LMT cane is available in the district.
FRP not possible

Farmers supporting organizations are asking for extra 200 rupees on FRP amount but millers are not even ready to pay the single amount of FRP. Therefore, they are asking the Govt. to help in paying the pending amounts of farmers. On Sunday, Mr. Chandrakant Patil has asked the millers to continue with crushing with a promise of Govt. helping them in this matter. But until a solid decision comes from Govt., millers want to stick to their decision of closed factories.