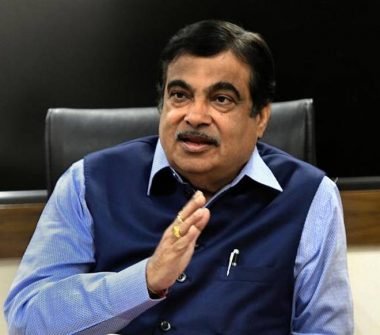 Union Minister Nitin Gadkari on Tuesday admitted that fuel prices in India are very high and is hurting the public. As the petrol price is nearing the Rs 90 per litre-mark in Mumbai, Nitin Gadkari at an event said that fuel prices are "very high and hurting the public", PTI reported. The petrol is selling in Mumbai at Rs 89.54 a litre, while in Delhi it is Rs 73.87 per litre.
In some smaller districts in Maharastra, petrol prices have already crossed Rs 90 a litre. "…. one thing is there that (fuel) rates are very high and it is a situation where definitely people are facing problems," PTI quoted Nitin Gadkari as saying at the Bloomberg India Economic Forum.

Nitin Gadkari, however, also said that there are changes of global crude oil prices going down. On being asked if the Narendra Modi government would cut excise duty to provide some relief from skyrocketing fuel prices, Nitin Gadkari said that lowering taxes is not in his remit, but of the finance minister.
The finance ministry has remained non-committal in providing any relief in form of a cut in taxes from high fuel prices. Meanwhile, some states like Rajasthan, West Bengal and Karnataka have cut VAT by Re 1 – Rs 2. Maharastra levies the highest VAT on petrol — 25% in Mumbai, Thane, and Navi Mumbai and 26% in rest of the state. In cities like Parbhani, Nandurbar, Nanded, Latur, Jalgaon, Beed, Aurangabad and Ratnagiri, among others, petrol crossed the Rs 90-mark on Sunday.