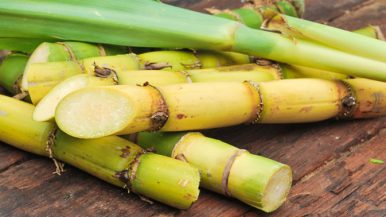 Coimbatore, Sept 3 (PTI) A wide range of wild species available in sugarcane needs to be used to manage major diseases affecting the crop as done for fungal diseases in wheat, a top official of the ICAR said here today. "Researchers should come up with effective quarantine methods to prevent entry of foreign pathogens across the border and forming a global consortium could address these plant protection issues," Dr Trilochan Mohapatra, Director General of Indian Council of Agricultural Research, said.
Mohapatra, also the secretary, Department of Agricultural Research & Education, was speaking after inaugurating the 12th pathology workshop of the International Society of Sugarcane Technologists Association. The five-day workshop has been hosted jointly by the ICAR-Sugarcane Breeding Institute and Society for Sugarcane Research and Development here.

Dr Mohapatra suggested GIS tagging of field gene banks and identifying traits in the germ plasm in order to utilize them in the breeding programmes.
Congratulating the institute for its major role in the 'sweet revolution' in the country with its major varieties like Co 0238 and Co 86032, he said sugar production of 32 million tonnes this year has paved the way for a change in ethanol policy, which was a significant development.
ISSCT executive committee chair Dr Philippe Rotte of the University of Florida said the workshop was being held for the first time in India and that the ISSCT is a global organisation with its headquarters in Mauritius.
The Society was formed in 1925 and has so far organized 29 congresses. ISSCT also holds workshops of different sections to facilitate participation and interaction of the host country scientists with global experts, he said.
Vice-Chancellor of Tamil Nadu Agricultural University Dr K Ramasamy stressed the need for an integrated approach among breeders and pathologists to contain major diseases in sugarcane such as red rot and smut.
Taking a cue from Australia and Indonesia, researchers in India need to shift their focus on enhancing resistance to such diseases, he said.
The theme of the workshop is 'Challenges and advances in sugarcane pathology a key to resolve emerging issues and to formulate innovative disease management strategies.'
Over 50 delegates, including 25 from abroad, representing different sugarcane- growing countries across the world, are participating in the workshop.