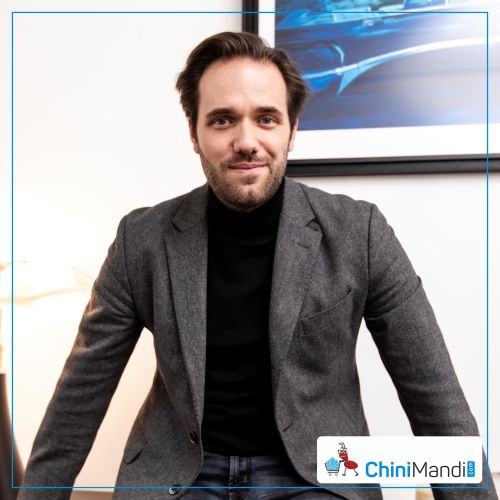 The global sugar market has various reasons to show signs of concern right from smaller global supplies continuing to fuel fund buying of sugar futures, the world's major producers seeing setbacks and more. Since a couple of days the market has left stakeholders bewildered.
In conversation with ChiniMandi News, Mr. Arnaud Lorioz, CEO at The DeepCore, a company which provides Physical brokerage of commodities with a specialisation in Sugar & Soybeans shared his views on the 'global sugar market' He said, "Sugar markets, and more generally commodities markets, have been hard hit by the COVID crisis since Q1 2020. Although DeepCore's activity is focused on intertrade markets, and not origination/destination, we have seen a major change in the usual trade flows over the last few months. This is especially true since the year 2020 has seen some origins experience an extreme drop in their production, such as Thailand and Europe for example. The parity ratio that our clients analyse with us on a daily basis have also been affected by unexpected volatile movements in freight rates. As an example, look at the White premium over the last 12 months, and look at the FOB Santos values of the Brazilian Crystal: While most trading houses have always kept standard deviations between the Santos 150ic values in ctrs Vs 150ic Paranagua BBULK Vs 45ic, these have been totally modified by the market disruptions of the last few months.

Despite a white premium Mar/Mar around $100, we have seen the values of Santos in containers oscillate around H+38/40$, 20/25$ lower than the BULK Paranagua values, themselves 35/40$ lower than the White premium. The wide variations in the spread between freight ctrs and freight break bulk contributed to maintaining these unusual levels of spread. While strict lockdowns are less present than last year, the situation is far from being resolved. Strategic stocks have been built up around the world and it will be difficult to assess how quickly and accurately they will be consumed. Add to this the global consumption which may have been (largely)underestimated by all in recent years and be one of the other main reasons for this strong NY and Ldn reversed spread"
"2020 has been complicated, but most of the traders we work with have gone through it in a rather positive way, 2021 could be much tougher; the recent movements on the NY H and the sharply reversed HK spread gives a good insight into how the market feels today. As mentioned above, several key points will have to be taken into account to anticipate the market trend over the next few months:
Will the additional demand encountered in 2020 be repeated in 2021?
Will Thailand or Europe recover as much as some analysts expect?
Some houses are talking about a return to 95+ million tons of cane for 2021/2022 in Thailand.
Will the funds remain bullish?
It seems that the ratio hedged by producers is already very high, and no trading house dares to go short at the moment. It will therefore be necessary to follow the COT closely every week to note a significant reduction in LONG funds. It is unfortunately too early to have a clear answer to all these subjects and it will certainly be necessary to wait until May to have a beginning of answer with the beginning of the Brazilian campaign (announced with a possible delay). For the moment, our vision for the next 3 months is rather constructive, and we unfortunately do not anticipate a strong retracement as many buyers are waiting. We will have to continue to deal with a very strong market and well reversed spreads. Any bearish news will of course be followed closely, if it triggers enough profit taking funds to trigger something." He further added.
About The DeepCore
Our headquarter is based in Paris in the Champs Elysées. We provide liquidity and efficiency in the Intertrade sugar markets worldwide. The DeepCore has a unique position in the sugar market. We are one of the only brokerage houses with so many varieties of sugar available.
We can source any quality of sugar from the East side to the West side of India while helping you swap your Thai raws bulk position. At the same time, we can update 100 sugar traders to find you something very niche. All this is possible thanks to our "Core-In" trading platform.
Are you looking to digitize your trading or brokerage operations? Whether you are a commodity trader, a broker, a purchaser, or a supplier, let us know what your needs are, and we will be happy to analyse and seek a solution to any of your problematics. Our methodology is based on our mutual experience of both cash commodities trading and experienced platforms solution development.