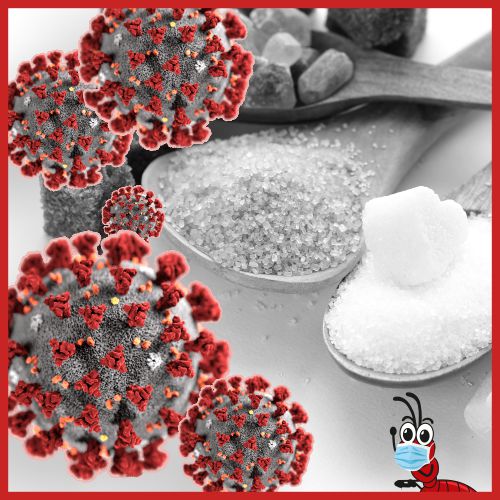 With the Covid-19 situation hitting the world, several industries have been adversely affected from the spillover impacts. The sugar industry has displayed no different equation for demand and supply around the world. The major players are trying their best to capitalize on the opportunities available however the brightest ray of hope that is held is for a decline in coronavirus cases that would make hotels, restaurants, theatres etc. to start to return to more normal demand.
In conversation with ChiniMandi News, Mr.Tom McNeill – Director at Green Pool Commodities based in Australia shared his views on the aftermath of the pandemic and market dynamics. Speaking on the consumption drop distribution basis of global per capita consumption he said, "We see global consumption falling 0.1% in 2019/20, after very weak growth of 0.35% in 18/19. We do allow for it to grow by 0.8% in 20/21, but that depends a lot on how the world recovers from Covid. Different countries are opening at different speeds, so this makes forecasting on the after-effects of Covid-19 difficult."

"Seeing the impact on investments in the sugar sector, the world sugar market remains relatively depressed. There are two main reasons we see – Brazil is switching to maximum sugar, because of the collapse in global oil prices. Second, India is exporting large quantities to the world market at a large subsidy of 6.5 c/lb i.e. more than half the underlying global price. With another big Indian cane crop expected in 20/21, there is no real reason for the global sugar market to rally. The Indian Government wants more investment in ethanol, but this is going quite slowly, and not sufficient to take much pressure off the global sugar market" he said.
McNeill also shared his views on white premium, world trade flow and delivery on tape. He said,
"When we are looking on white premium, with less availability at the moment, whites premiums are at more commercial levels. The quite low crop in Thailand has helped the whites premium, and also the EU beet crop in 19/20 and 20/21 will be lower. Again, subsidised white sugar from India is keeping an overall lid on premiums as well as the underlying futures prices.
At the minute, with a big CS Brazil crop being produced, there seems to be plenty of raw sugar available, but there have been early shipment problems from Brazil ports. This is being relieved slowly. We think that there will be ample CS Brazil availability through the balance of 2020, and then the big new Indian crop is likely to start.
Green Pool is budgeting on 5 to 6 mln mt of subsidised Indian raw and white sugar being exported in 20/21, although the Indian government has yet to announce the programme and regulations regarding subsidy quantities, and the amount of subsidy to be applied to exports. Also, the equation could change slightly if a higher MSP is announced shortly, as is widely expected (this would make exports viable at a higher world market price).
About delivery on the tape from July, it seemed to be a neutral to slightly positive factor only. At the minute the global raws market is somewhat rangebound, and Northern Hemisphere summer is usually quiet for the sugar market."
 To Listen to this News click on the play button.