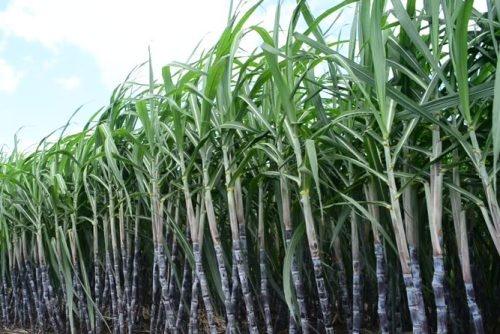 "This season UP topped in the sugarcane crushing and sugar production but this had also led to severe slump in the sugar market leading to dues of the cane farmers. Though for the first time the crushing is still underway and record amount of money has been paid to the canegrowers, but it would be better that the cane farmers shift to horticulture and vegetable farming which are now more profitable ," he said.
Yogi Adityanath, addressing a gathering after inaugurating the two days, sixth Lucknow Mango Fest here on Saturday, asked the officials of agriculture, horticulture and other concerned departments to aware the people about the benefits of horticulture and vegetable farming.
"UP has topped in the production of different varieties of mangoes with output of around 45 lakh tonne. But still the quality has to be improved as per the global specification so that the farmers can export their produce to earn more," he said.
The CM also asked the officials to hold similar fests in the districts particularly in those where the mango production is large so that the farmers can showcase their variety and even get good market for their produce.
Narrating about the steps taken by the Centre as well as the UP government to double the income of the farmers, Mr said that already the farmers are getting all benefits." I think that the farmers engaged in horticulture and vegetables have doubled their income through the schemes promoted by the government," he said.
The CM also said that within one year in the governance, UP government has procured record wheat and paddy while for the first time minimum support price of potato has been announced.
State Horticulture Minister Dara Singh Chauhan, who also spoke on the occasion, said UP is fast moving ahead in the horticulture sector taking the assistance of the sops given by the Centre and the state government.
"UP has become first in production of several fruits and vegetables, while exports have also increased from the state," he added.
State Tourism Minister Rita Bahuguna Joshi and other ministers were also present in the function held at the Indira Gandhi Prathisthan.
On the occasion, the CM honoured five mango growers of the state and also went through the mango exhibition where growers from Uttarakhand, Madhya Pradesh, Gujarat and UP showcased their variety. Mangoes on the name of Yogi Adityanath and Narendra Modi too were the attraction in the exhibition.
UP Governor Ram Naik would be the chief guest on the concluding day function tomorrow.
Horticulture department official and nodal officer of the Mango fest S B Sharma told UNI here that around 700 varieties of mangoes have been displayed in the fest where around 1,500 mango growers from four states are present with their fruits.
Mr Sharma said that a competition would also be held in five categories in 60 varieties of mangoes during the fest.