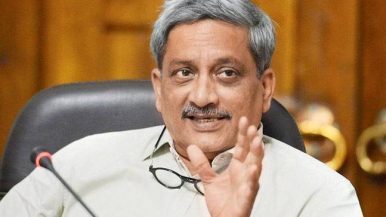 ChiniMandi (15 Sept): Goa chief minister Manohar Parrikar has been admitted today to All India Institute of Medical Sciences (AIIMS) in Delhi. During which BJP is looking for options in the state.
Mr Parrikar returned from US where he was undergoing checkups last week. Mr. Parrikar was admitted to a hospital in Goa Thursday evening. Today afternoon by special flight he reached Delhi for treatment for a pancreatic ailment.
At AIIMS, Mr Parrikar will be under the care of Dr Garg of the gastroenterology department. A source at AIIMS said that he is being examined by a team of doctors and will undergo a few tests.
As Mr Parrikar's health will remain unwell for months and is believed to have expressed his inability to work normally as sources said.
The central team that will visit Goa on Monday to work towards identifying a "stand-in" for Mr Parrikar till there is greater clarity on his health, sources said.