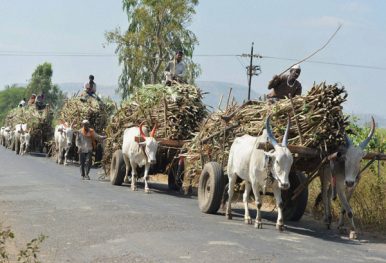 Mumbai: In a major relief to the beleaguered sugar sector, the government may hike minimum selling price (MSP) from its current level of Rs 29 a kg to Rs 32 a kg in the upcoming days.
Lok Sabha election is around the corner, and BJP will leave no stone unturned to again come in power. In a bid to attend this, the government may dole out this increment to attract the vote banks.
The sugar mills in the country are in big trouble as they been choked up with surplus stocks of sugar, low demand in the market, and no increment in the minimum selling price. Concerned over mounting cane arrears, the government in June 2018, had announced a bailout package of over Rs 7,000 crore to ensure cash-starved mills clear dues to farmers at the earliest.
Even after the commencement of the crushing season, many mills across India have yet not paid the single installment of FRP. The rule mandates that FRP amount should be deposited to the farmers' bank accounts within 14 days after the sugarcane harvest is handed over to the factory owners, but millers failed to do so.
Since long, millers are demanding to increase the minimum selling price of sugar from Rs 29 to Rs 32 per kg as they claimed that they are unable to pay cane arrears.
Millers on January 8 met Maharashtra Chief Minister Devendra Fadnavis to discuss how to overcome the financial distress prevailing in the sugar industry and also urged him to increase the minimum selling price. Following which, Fadnavis has agreed to approach and take up the issue with Prime Minister Narendra Modi during his visit to Solapur on January 9.
According to reports, Sugarcane arrears have touched more than Rs 11,000 crore in Uttar Pradesh and Maharashtra, two major sugar producing states.