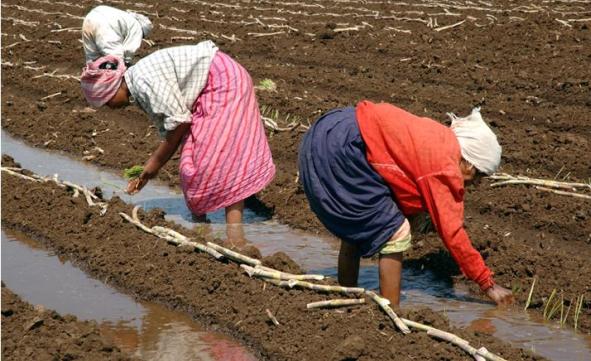 Aurangabad: Even before the monsoon was officially declared as having arrived in the region, good rains in Marathwada – comprising eight districts – has left scores of farmers perplexed about whether the time is ripe for sowing kharif crops.
Since June 1, the region has received 180% excess rainfall, with 26 taluks reporting over 100 mm showers. Some circles have received even more than 200 mm. Farmers are tempted to begin sowing, though agricultural experts advise that they should wait for the monsoon to advance. Traditionally, receipt of 100 mm rainfall at the outset of rainy season is considered as the thumb-rule for undertaking sowing activity in many areas. Experts, however, warn that a dry spell could ruin seeds already planted if sowing is done before the monsoon advances.
At the Parbhani-based Vasantrao Naik Marathwada Agricultural University, experts say sowing has already begun in some areas. Farmers, however, are advised to wait for the advancement of the monsoon to avoid the risk of re-sowing.
Cotton, soybean and pigeon pea are common crops in Marathwada in the kharif season. The state, as a whole, has 140.69 lakh hectares under cultivation for different kharif crops, excluding sugarcane, with sowing activity completed on 0.16 lakh hectares so far.
Farmer Subhash Pargaokar of Osmanabad district said he has purchased cotton seeds for his six-acre farm. "Our area has been receiving heavy showers since the beginning of the current month. The moisture in the soil is adequate to undertake sowing. We farmers have been discussing whether to start planting cotton seeds or not."
As per official data, Osmanabad district has received average 115 mm showers since June, which accounts for nearly 202 per cent of expected rainfall. Similarly, Latur has received 272 per cent of expected rainfall, while Nanded 221 per cent. Among other districts, Hingoli (223 per cent), Parbhani (196 per cent), Beed (150 per cent), and Jalna (107 per cent) have reported good pre-monsoon showers. With receipt of only average 19 mm rainfall, Aurangabad district is the only district in Marathwada showing deficient rainfall (44 per cent).
BV Asewar, chief scientist at Vasantrao Naik Marathwada Agricultural University said farmers should not rush to sow even if parts of the region have received exceptionally good rainfall. "The monsoon is yet to spread over Marathwada officially and therefore it is advisable to wait for couple of monsoon showers. The Met department has predicted a dry spell over Marathwada in the coming week. Unnecessarily rushing for sowing could invite the trouble of re-sowing," he said.