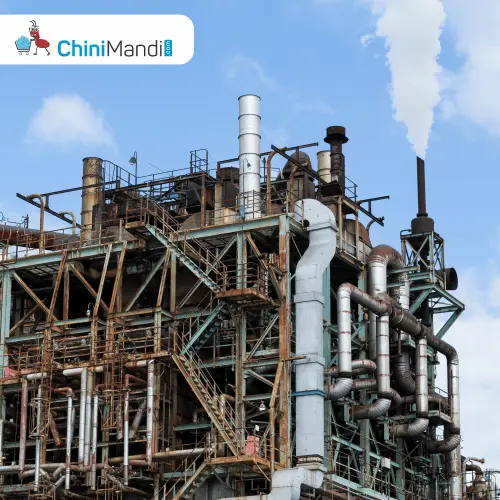 The Food Ministry has in principle approved 11 major new ethanol projects under a new interest subvention scheme. This would help in adding additional 47 crore liters of ethanol.
The projects are expected to attract investment worth Rs 1310 crore.
Of the 11 projects, 10 are grain-based and one is based on dual feedstock.
The scheme aims to produce ethanol using agri products to reduce India's expenditure on crude oil imports. It also targets to reduce greenhouse emissions and generate employment.
In-Principle approval for 11 more ethanol projects has been issued under the new window of Ethanol Interest Subvention Schemes notified on 22.04.2022 which are expected to add additional capacity of about 47 crore liters. pic.twitter.com/tWjXOZvQVE

— Department of Food & Public Distribution (@fooddeptgoi) January 27, 2023
Growth of ethanol as biofuel sector in last 5 years has amply supported the sugar sector as diversion of sugar to ethanol has led to better financial positions of sugar mills due to faster payments, reduced working capital requirements and less blockage of funds due to less surplus sugar with mills. During 2021-22, revenue of more than ₹ 20,000 crore has been made by sugar mills/distilleries from sale of ethanol which has also played its role in early clearance of cane dues of farmers.
Ethanol production capacity of molasses/sugar-based distilleries has increased to 683 crore litres per annum and the progress is still continuing to meet targets of 20% blending by 2025 under Ethanol Blending with Petrol (EBP) Programme. In new season, the diversion of sugar to ethanol is expected to increase from 36 LMT to 50 LMT which would generate revenue for sugar mills amounting to about ₹ 25,000 crores. The Ethanol Blending Programme has saved foreign exchange as well as strengthen energy security of the country. By 2025, it is targeted to divert more than 60 LMT of excess sugar to ethanol, which would solve the problem of high inventories of sugar, improve liquidity of mills thereby help in timely payment of cane dues of farmers and will also generate employment opportunities in rural areas.