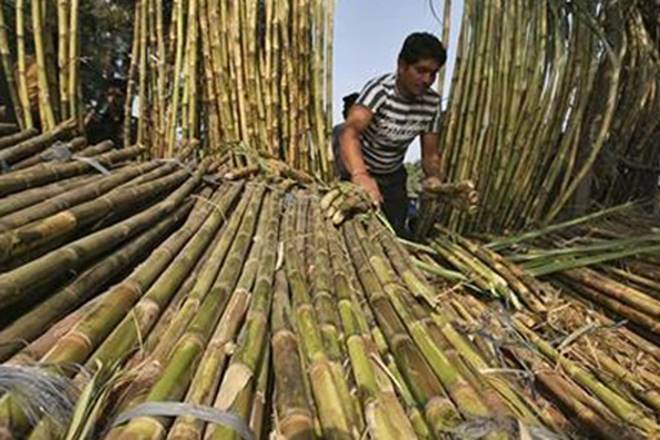 It is not clear if the Rs 20 per quintal hike in the Fair and Remunerative Price (FRP) will win back the cane farmers vote—this was a critical reason for the BJP losing the Kairana bypoll—but it is certain to make the sugar industry sicker. In which case, arrears to cane farmers, currently around Rs 18,000 crore, will once again start to mount since, at the end of the day, the industry can't pay farmers on time if the costs of raw materials are higher than the price of the end product. The political impact of the increase in FRP, then, depends on whether farmers are taken in by the hike or whether they realise that, if industry is sick, they will not get their dues for a long time.
Even before the hike, while sugarcane FRP had been raised by 83% between 2009-10 and 2017-18. The ex-mill sugar prices had risen by less than 6%, making it clear what the root of the problem is. Indeed, while the government announced a plan to raise minimum support prices (MSP) for all crops to at least 1.5 times the A2 +FL costs, sugarcane's FRP is already two times A2 + FL costs in some states and more in others. And, while exporting sugar is part of the plan to help the industry pay its dues, based on the current FRP, India's cane prices are 70-80% higher than those in Brazil, the world's largest sugar producer.
Even when the government announced its Rs 8,500 crore rescue package for sugar, it seemed exaggerated since, of this, around Rs 4.400 crore was accounted for by the loans the industry would take in order to create more ethanol capacity—since the loans have to be repaid by industry, this was hardly part of a 'package', and to the extent ethanol supplies to petroleum refiners will boost demand, increasing sales is probably a 4-5 year goal.
Few expect rational policies in the run-up to an election, more so after two back-to-back years of drought and the government's inability to effect any meaningful agriculture reform, but making things worse will only hurt the farmers more. The last round of hikes in MSP, for instance, will hurt India's rice exports as they have driven up costs, and are also likely to hit exports of raw cotton as well as cotton textiles and readymade garments, as Indian cotton now costs more than that globally after the 28% increase in MSPs. The government would have done well to follow the dictum even rookie doctors are taught: first, do no harm.