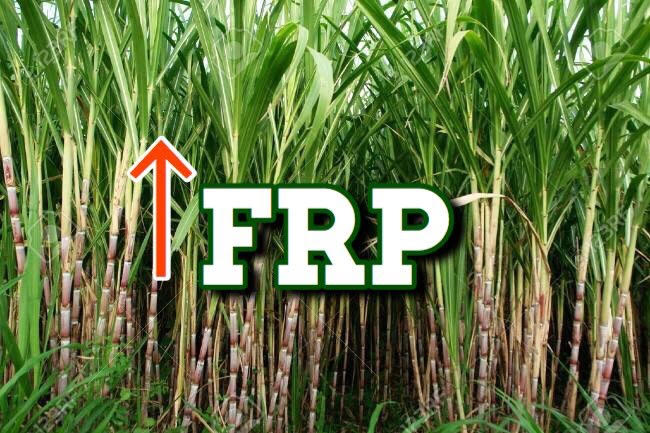 The Central Government has recommended increasing the FRP of sugarcane to Rs 275 per quintal in the crop year, which starts from October this year. It has been recommended that the whole country will get an average 10.8 percent recovery. At the same time, the Commission has given a list of discounted prices for sugar factories in distress due to uncertain sugarcane prices. In this, some strict criteria will be applied to farmers for supply of good quality sugarcane. This decision will increase the FRP by 2.4 percent.
The Cabinet Committee on Economic Affairs has proposed a proposal for this.
In the last few years, the government has brought down sugarcane at such a high level that the current FRP is more than 1.5 times the production price. However, the government still wants to guarantee the farmers who take important cash crops.
Importantly, the FRP system was introduced in 2009-10. In this, the Agriculture Value Commission said that the FRP is to be given to the sugarcane with 10 percent recovery. That is, a quintal of sugarcane was ready for 10 kg of sugar. According to the sources, the government proposals should be sold at subsidized rates to sugarcane factories with less than 10% recovery. Although there is lesser recovery than nine and a half percent, farmers are paid as per FRP. In the coming season, if the recovery is more than 0.1 percent on 10 percent, then there is a proposal to increase 2.75 paise per quintal. Last year, 0.1 percent recovery was higher on 9.5 percent and Rs. 68 per quintal was given.
Even though the central government decides the rates, the state government has been allowed to change the FRP according to the production of sugarcane in their region. However, at the same time the State Advice Price should be more than the FRP.
After discussions with the farmers last week, Prime Minister Narendra Modi had announced the announcement of the FRP in the next two weeks. The increase in sugarcane prices and the decline in sugar prices in the market since last September has made sugar factories unenforceable to provide FRPs to the farmers. There is a scarcity of about Rs 22,000 crore in this industry.
On the contrary of upcoming Lok Sabha elections, sugar factories have warned that the work will be stopped in the coming October. Sugar factories have been shown to be unable to bear the loss due to sugarcane bills.