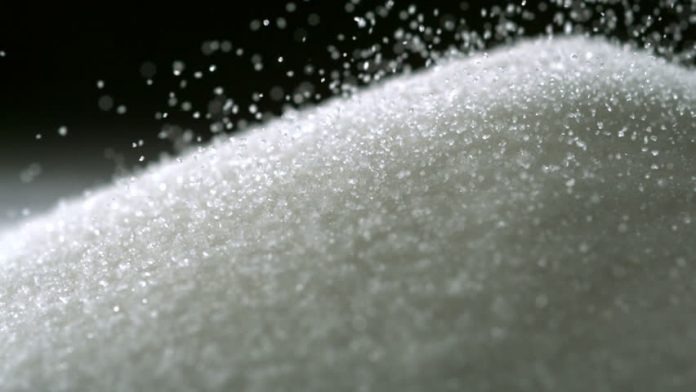 Image Credits: Shutterstock
The government on Tuesday pegged the sugar production estimate at 27.2 million tonnes for the ongoing 2017-18 marketing year ending September, lower than the industry's projection of 29.5 million tonnes for the period.
Sugar output of India, the world's second largest producer after Brazil, stood at 20.3 million tonnes in 2016-17 marketing year (October-September)
Industry body ISMA has revised upward sugar production estimates for the current marketing year to 29.5 million tonnes. In a written reply to the Lok Sabha, Minister of State for Food CR Chaudhary said sugar production is estimated at 27.2 million tonnes for the current marketing year.
"With carry over stock of 4 million tonnes and estimated production of about 27.2 million tonnes, the availability of sugar in the country during 2017-18 is estimated to be about 31.2 million tonnes," he said.
The minister said sugar availability will be more than the estimated annual demand of 25 million tonnes. Sugar production in top three producing states of Uttar Pradesh, Maharashtra and Karnataka is pegged at 10.1 million tonnes, 9.05 million tonnes and 3.15 million tonnes, respectively, in 2017-18 year, according to the data placed before Parliament.
In a separate reply, the minister said that the country had a stock of 15.8 million tonnes till February of this year. On exports, he said about 5.5 lakh tonnes of sugar has been exported up to January, out of which 99 percent has been done under the Advance Authorisation Scheme.
The government will take necessary measures at appropriate time to promote export of sugar, if required, depending upon the domestic production and availability, he added.