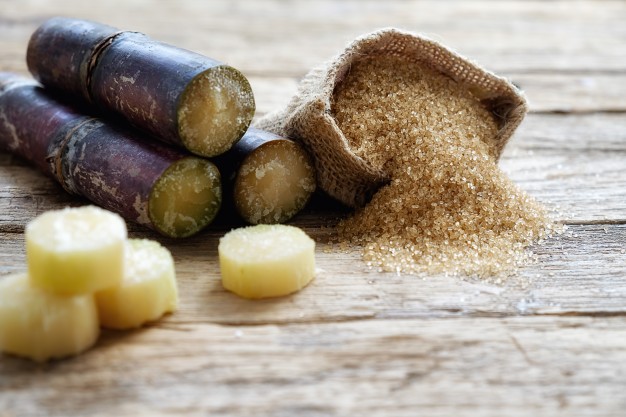 Image Credits: www.saludprotegida.com.py
With cane arrears to farmers mounting, an informal ministerial panel today explored options such as production-linked subsidy, imposition of sugar cess and reducing GST on ethanol to help sugar mills in clearing dues worth Rs 19,000 crore to sugarcane farmers.
Road Transport and Highways Minister Nitin Gadkari, Food Minister Ram Vilas Paswan and Petroleum Minister Dharmendra Pradhan today held a meeting to discuss ways to deal with huge cane arrears to growers. The meeting was also attended by senior officials of PMO and ministries of agriculture, commerce, food, petroleum and finance.
"Sugarcane arrears have touched about Rs 19,000 crore. We discussed this issue. There were several suggestions like production linked subsidy, sugar cess and reduction of GST on ethanol from 18 per cent to 5 per cent," Paswan told reporters after the meeting.
He said, the government has not decided anything now and there could be one more meeting before finalising Cabinet proposal on this issue.
Paswan said, there was also a suggestion that certain percentage of ethanol blending should be made mandatory to boost ethanol production.
The minister said the government has already doubled sugar import duty to 100 per cent and scrapped export duty to check sliding domestic prices. It has also asked mills to export 2 million tonnes sugar.
India's sugar production touched an all-time high of 29.98 million tonnes till April 15 in the current season on higher cane output, leading to a surge in arrears to farmers at over Rs 20,000 crore, according to industry body ISMA.
Sugar output of India, the world's second largest producer, stood at 20.3 million tonnes in the 2016-17 marketing year. The annual domestic demand is estimated at 25 million tonnes.
To clear cane arrears, the association has demanded that the government should provide production-linked incentive to cane farmers as it was done in 2015-16 marketing year. Sugar marketing year runs from October to September.
ISMA had said sugar prices have been under severe pressure in the last 4-5 months and have fallen by Rs 9 per kg across the country. As compared to the cost of production, the current ex-mill sugar prices are around Rs 8 per kg lower and the sugar mills are incurring substantial losses.
According to the government data, outstanding payments to sugarcane farmers stood at Rs 18,044 crore as of April 12, of which, Rs 8,869 crore was owed by mills in Uttar Pradesh. Karnataka millers owed Rs 2,420 crore while Maharashtra factories were to clear Rs 2,213 crore farmers' dues.