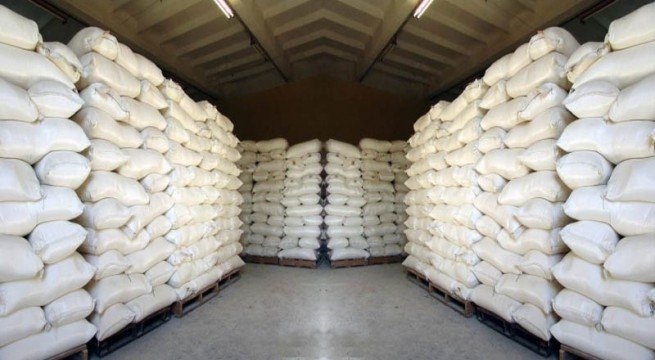 Govt. Fixes 17.5 LMT Sugar Quota For Sale In August 2018
Sugar mills can sell 17.50 lakh tonnes of the sweetener in the open market in August, the government said.
In a notification issued, the food ministry has allocated sugar quota for sale to each of 524 mills in the country.
In addition, the sugar mills who have exported sugar under MIEQ either directly or by way of trading export quota to third parties may also sell/dispatch the additional quantity of sugar equivalent to actual export during 2017-18 season till July, 2018 or 50% of their MIEQ, whichever is less, in addition to the quantity of white/refined sugar prescribed for domestic sale/dispatch as indicated in column 4 of the table. Third party under this clause shall be eligible only for the quantity exported by it against its quota, if any.
Recently, the government had announced creation of 3 million tonnes of buffer stock and stock holding limit on sugar mills in a bid to improve liquidity of cash-starved millers and enabling them to clear cane arrears of around Rs 20,000 crore.
August month's quota is likely to bring sweetness in the market as it is the month when the entire nation begins to welcome the festive season.
The country's sugar production is estimated to be a record 32 million tonnes in the 2017-18 seasons (September-October), as against 20.3 million tonnes last year. The production is much higher than the annual demand of 25 million tonnes.