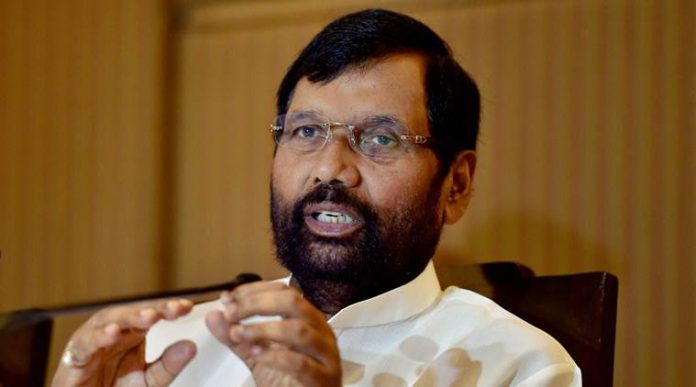 Union food minister Ram Vilas Paswan said on Thursday that the government is not inclined to increase the minimum selling price (MSP) of sugar as demanded by the industry, as it seeks to protect the interest of consumers.The minister said, "The government is very prompt in action for the betterment of cane farmers and sugar industry. In order to protect the interest of cane farmers and the sugar industry, the government has approved Rs 55 billion package for the sugar industry, which includes transport subsidy in addition to core sugar industry and allied services. There is no room for further increase in sugar MSP which even farmers know very well.In order to halt the continuous fall in sugar prices, the Centre in June this year fixed its MSP of Rs 29 a kg which according to the government, is sufficient to cover the cost of production and mills' profit."
"With incentives in place, sugar mills have been able to bring down their cane arrears to Rs 129 billion from Rs 200 billion earlier. Mills will be able to bring down cane arrears further with the recently announced package and other favourable measures adopted by the government including buffer stock and export subsidy," the minister said.

Meanwhile, the government raised export subsidy to Rs 13.88 a kg for this year from Rs 5.50 a kg last year. It also allowed 5 million tonnes of sugar exports for the year 2018-19, beginning October 2018, from 2 million tonnes allowed for the previous year under the Duty Free Import Authorisation (DFIA) scheme. Under this scheme, exporters are allowed to import sugar at zero duty within three years.
Of the 2 million tonnes, sugar mills have only been able to export around 500,000 tonnes so far this year, even as the season comes to an end.
Paswan further said that mills can export the remaining quantity of 1.5 million tonnes for the 2017-18 season allocated quota next year as well. All these incentives, however, haven't propped sugar prices in the domestic markets due to excess inventory.
The mills' problem started with mounting cane arrears due to a spike in sugar production. According to Paswan, India's output stood at 30.2 million tonnes in 2017-18 and is set to rise to over 35 million tonnes in 2018-19 following an increase in cane acreage. With an estimated 25.4 million tonnes of consumption, India is set to end the current season with over 9 million tonnes of carryover stock. Under normal circumstances, India's total excess sugar output is estimated at 16.5 million tonnes by the end of 2018-19.