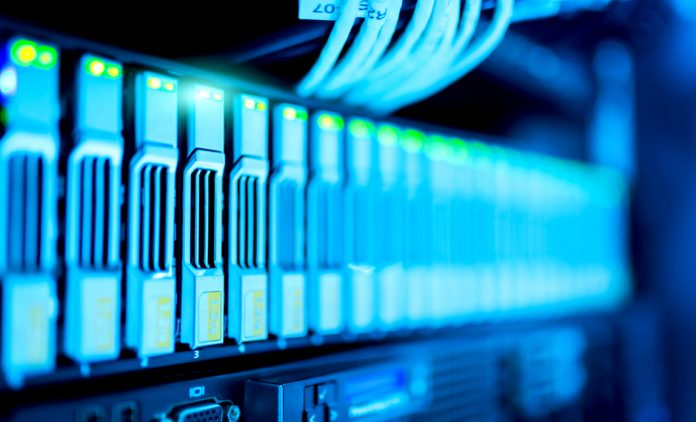 Image Credits: Tech Donut
The government, under new National Telecom Policy, may come up with provisions on data sovereignty and ask all companies hosting data of Indians to set-up servers in the country by 2022, according to official sources aware of the development.
Under the provision of NTP 2018, the draft of which is scheduled to be released on May 1, the government may ask telecom service providers to ensure that messages, emails etc of Indian citizens are kept within boundaries of the country unless addressed to people staying overseas.
"The NTP is being framed with vision to give access of all services to people at click of a button. For most of the things like education, government services and even health people should not need to visit physically. There will be lot of data generated for all this. Hence, NTP is likely to propose setting up of all servers hosting data of Indian citizens and entities to be kept in local servers by 2022," the source said.
At present most of the internet companies, mainly social media and email firms, use servers located abroad for transmitting and routing communications of Indian citizens even if the message has been sent to a person within the national boundary.
There have been allegations of misuse of servers located abroad for surveillance by countries and companies where they are located.
"Draft (NTP) will have provision around data sovereignty and stringent framework for data protection in the telecom networks. All ministries are working on their digital program as directed by the Prime Minister (Narendra Modi). Telecom has to be a key enabler of all these processes and data security is extremely important to support transformation to digital infrastructure," the source said.
The officer said that in future, people may apply for passport sitting at their home and all concerned ministries are working on GIS ( geographic information system) mapping of resources under them which will require high speed connectivity.
"The revenue department of states are talking about latitude-longitude based identification of houses and lands. When PM talks about digital India, the intent is to give access all permissions, documentation to people without them having to visit offices physically. The NTP will come up with provisions to provide high speed broadband access for all in the country. It will promote massive optical fibre roll-out in the country along with use of satellites in remote areas," the source said.
The officer added that government does not want that data generated in the mammoth infrastructure to be sent abroad.
"Indians should and will have right to own their data. Big Data analytics will be done within national boundary and put to use for Indians. The NTP is likely to propose measures to enable this," the source added. BAL