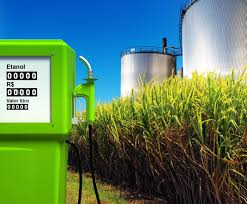 The government has notified a decision to allow sugar mills to manufacture ethanol directly from sugarcane juice or intermediate product called B-molasses.
The sugarcane control order of 1966 has been amended in this regard and the same has been notified by the Union Food Ministry.
The move would help mills divert cane juice for ethanol manufacturing during surplus years.
"When a sugar factory produces ethanol directly from sugarcane juice or B-molasses, the recovery rate in case of such factory shall be determined by considering every 600 litres so produced as equivalent to one tonne of production of sugar," the notification said.
So far, mills were allowed to manufacture ethanol from by-product called C-molasses, after sugar was taken out while processing raw cane juice.
Molasses is also used for manufacturing spirit and alcohol among other products.
Last month, the government for the first time also fixed the price of ethanol produced from intermediary or B-molasses at Rs 47.49 per litre for the marketing year starting December 2018.
The price of ethanol produced from C-molasses has been raised by Rs 3 per litre to Rs 43.70 per litre.
India, which is over 80 per cent dependent on imports to meet its oil needs, has mandated blending of up to 10 per cent ethanol in petrol but inadequate availability has restricted this to under 4 per cent.
Higher price for ethanol will incentivise higher ethanol production.
Mills have contracted for supply of 158 crore litres of ethanol to oil marketing companies (OMCs) during the marketing year starting December 2018, higher than 78.6 crore litres listed by OMCs last year, as per the industry data.
OMCs procure ethanol from sugar mills for blending with petrol. Mills are expecting revenue realisation of over Rs 5,000 crore from sale of ethanol to OMCs during the 2017-18 sugar season (October-September).
Sugar mills are incurring losses as prices of sugar have fallen below production cost on account of record output of 32 million tonnes in 2017-18 season as against the annual domestic demand of 25 million tonnes.