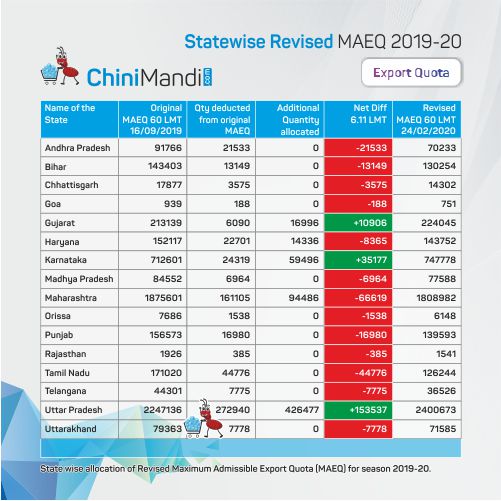 In the notification issued on the 24th day of February 2020, the Department of Food and Public Distribution reviewed the export performance of sugar mills and has revised their Maximum Admissible Export Quantity (MAEQ) for export. Only Uttar Pradesh, Karnataka and Gujarat are the states that have been allocated additional quota for exports.
With a view to facilitate export of sugar during the sugar season 2019-2020 announced a scheme on 12th September 2019 for providing assistance to sugar mills for expenses on marketing costs including handling, upgrading and other processing costs and costs of international and internal transport and freight charges on export of sugar. Subsequently on 16th September 2019 the department allocated Millwise MAEQ of 60 LMT of sugar for export during the current season 2019-2020.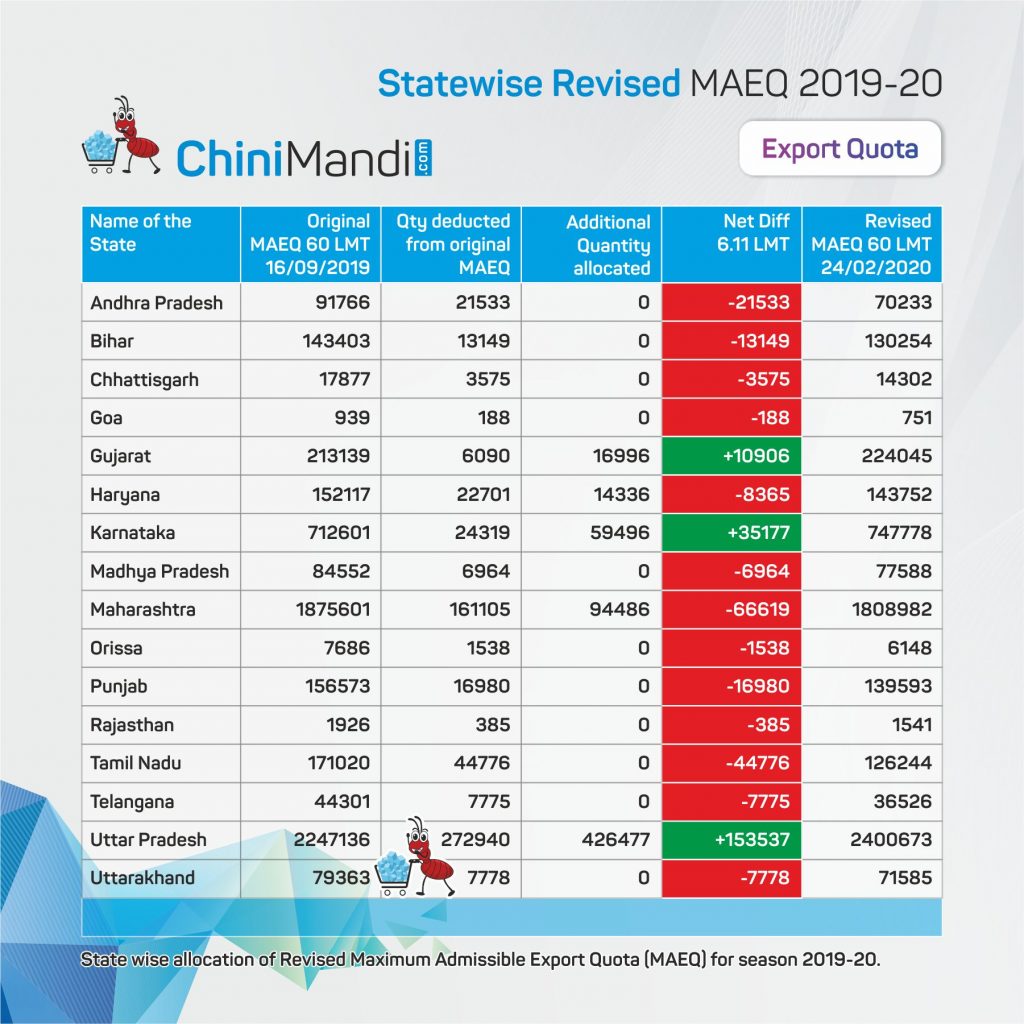 Few sugar mills surrendered a part of their MAEQ to the Government of India. As per the decision of the Government, 20% of export quotas of mills which have not contracted for 25% of their MAEQ by end of January 2020, will to be withdrawn and reallocated amongst the others who have exported most of the MAEQ and are yet willing to export beyond their original MAEQ.
To view the notification click Revised MAEQ 2019-2020
To Listen to this News click on the play button.