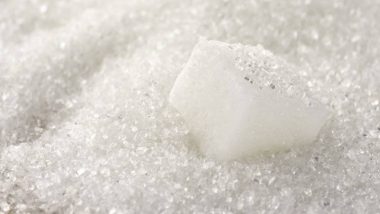 In a bid to boost ethanol production, the Centre may raise the amount of subsidised loans to sugar mills by 38 percent, from the Rs 4,440 crore announced earlier to Rs 6,139 crore, Financial Express reported.
The mills will get an interest of up to 6 percent or half of the interest they pay for loans offered to expand their capacity, whichever is lower. The government will offer this interest for five years, and the mills have to repay the loans within this time, officials told FE.

The government can now expect the interest subsidy to be around Rs 1,850 crore, which was earlier estimated to be Rs 1,332 crore.
This has prompted sugar companies to plan capacity expansion. The food ministry has selected 114 sugar units belonging to various companies that can avail this loan.
Under this scheme, Triveni Sugar Mill will bag the maximum subsidised loan of Rs 696.9 crore, tailed by Shree Renuka Sugars at Rs 382.7 crore, Dalmia Bharat Sugar at Rs 198 crore and EID-Parry at Rs 194.6 crore.
Biscuit company Parle will be granted a maximum loan of Rs 68.12 crore under this scheme to set up a new distillery in Uttar Pradesh to produce ethanol.
This decision comes when the sugar mills are expecting another year of record production, amid struggles to cut surplus.
Last month, the Cabinet Committee on Economic Affairs (CCEA) hiked the rate of ethanol produced directly from sugarcane juice by 25 percent, for blending with petrol, to provide relief to the sugar industry.
The government sought to incentivise sugar mills through this move to cut surplus production of sugar.
As an encouragement to ethanol production, the CCEA also raised the price of ethanol made from B-heavy molasses by over 11 percent from the level declared in June. The revised prices will be effective from 2018-19 ethanol year, which starts this December.